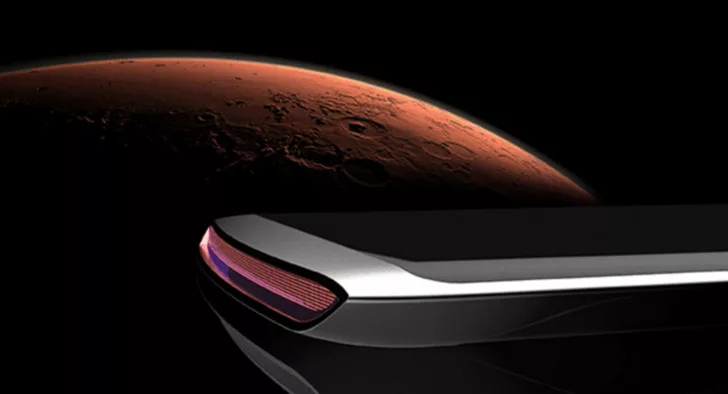 The Internet is full of lies, even so, to believe when we get deceived by pretentious fanboys who don't hesitate to confidently pull out some unbelievable facts or information for us to digest. If it wasn't the official statement from the Turing Robotic Industries (TRI), we could never have believed that someone is actually working on the specifications this insane.
A couple of news websites shared the same bafflement when they heard that Turing is working on a new smartphone with specifications so unrealistic to believe. The TRI CEO & Chief Architect, Steve YL Chao, sent a newsletter email highlighting the 'blueprint program' for their next Turing phone "Cadenza" after finishing up the development and delivery of world's first liquid metal mobile phone.
TRI is embarking on another challenge to build the unimaginable. – CEO
If the company actually succeed to pull this off, it will undoubtedly become the best smartphone in the world. Needless to say, it has the potential to disrupt the mobile industry. So, what is it that everyone lost their mind to? Well, it has to do something with their claim to carve unimaginable into reality; and in their own words, "bringing the Turing Phone Cadenza from the future to the present."
For instance, how do 60MP camera and 2x256GB internal storage with 2x256GB microSD (Total 1TB Storage) slot sound to you? and, What about 12GB (2x6GB) LPDDR4 RAM? If that's not all, the smartphone is promised to ship with two Snapdragon 830 that has 16 beautiful Kyro cores, which is not actually on the market yet.
If you are starting to ache from all these specs, then what's next will push you towards borderline insanity. The camera setup comprises a total of 60 MP using a quad sensor array for the rear, and the front camera will have a dual 10MP sensor setup to deliver a 20 MP front camera experience.
The company wants to power this with a 2400 Graphene power cell battery mated with a 1600 mAh li-on battery and a Hydrogen Fuel Cell (umm … Yeah!). The battery setup will deliver a total of 100wh of juice. The phone will also offer a dual-dual SIM card slot setup, which means you can use four SIM cards at the same time. TRI has not confirmed that you can make four calls simultaneously, but you probably can.
It would be interesting to see how they manage to lower down the total weight of the actual final device with all these extra dual setup modules; I bet it'll weigh more than 250g. The company is aiming to release this mind-boggling smartphone in 2017. So, we will find out pretty soon if it is actually possible to pull out something like this.
We'll admit, it's honestly like someone at TRI just put together a spreadsheet of buzz words and the Ridiculous collection of specs just to see what they can play with. If this was faked, then it was very well-executed.