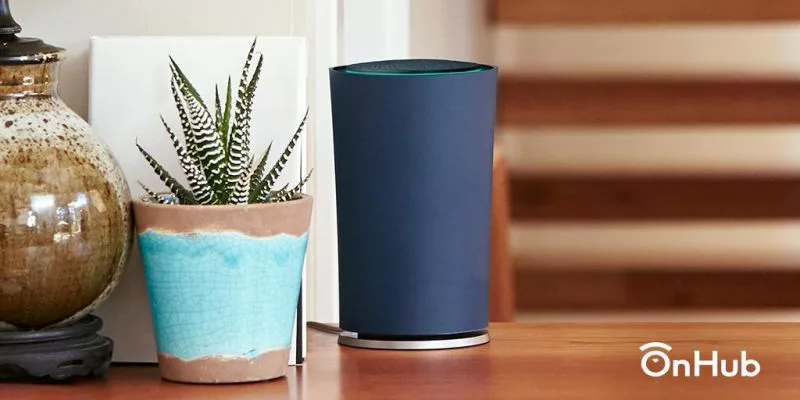 Google announced a Wi-Fi router which is stupidly simple and faster than any other alternatives available right now as they promise OnHub router will "give you WiFi that's fast, secure and easy to use." Modern Wi-Fi routers are hideous and as much as we want it to keep it in plain sight, we always end up hanging it in a corner or moving it to someplace which wouldn't be ruined by the ugly wires plugged to a square box.
"Many of us keep our router on the floor and out of sight, where it doesn't work as well. We replaced unruly cords and blinking lights with internal antennas and subtle, useful lighting, so you'll be happy placing OnHub out in the open, where your router performs its best. "
Google OnHub claims to fix the basic problems that you'd face with modern routers, providing additional features along the way. Google wants to make it a centralized on the go router, which can be managed from anywhere with a mobile app.
A router that's simple, fast and really, really ridiculously good looking? Meet #OnHub. http://t.co/KxjTzKBYvK pic.twitter.com/raL0ikZdbi

— Google (@google) August 18, 2015
The Company says setup is easy and the device automatically scans your local airwaves to find the best channel for you. "A unique antenna design and smart software keep working in the background, automatically adjusting OnHub to avoid interference and keep your network at peak performance," Google says.
The best feature of the router would be Bandwidth prioritizing, which ensures the bandwidth allocation to your chosen device when there are multiple users connected to the Wi-Fi — No more bandwidth hog while your wife or kids stream videos over the network.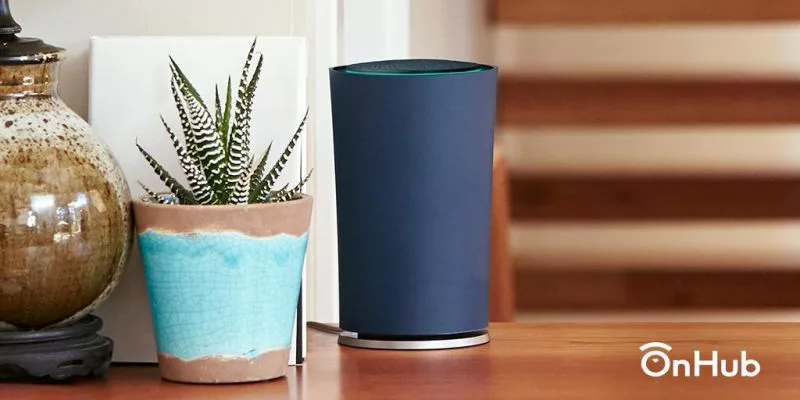 Google also claims that OnHub's innovative circular antenna design would provide reliable Wi-Fi coverage in more directions in your home, keeping the Wi-Fi signal within reach even in the remote corners.
This new router is available on pre-order at $199.99 (approx Rs 13,000) from online retailers in the US, including the Google Store, Amazon, and Walmart.com. OnHub will be available on retail stores in US and Canada soon, there is no word about its launch in India.