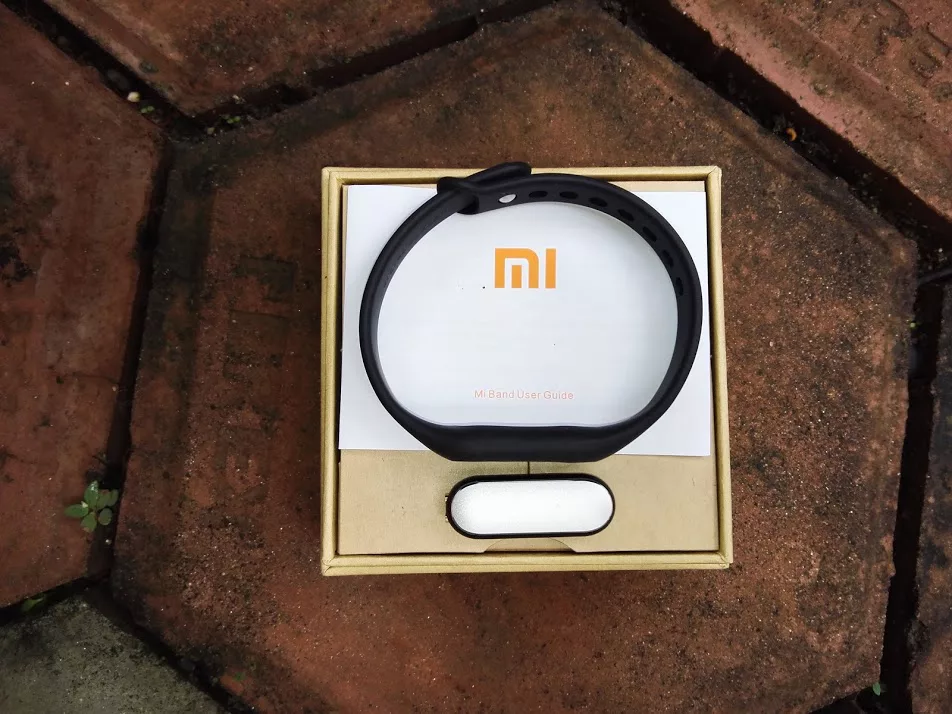 Few years ago, a fitness tracker was just some premium overpriced gadgets for those who could spend a chunk of cash to monitor daily physical activity. This is radically changed recently when Xiaomi and other competitive manufacturers jumped into the game. Nowadays, everyone wants to have a healthy life and become physically fit – the only problem being that no one wants to do what it takes to stay fit. Fitness tracker is supposedly the device that can help you track the daily physical activity and allows you to monitor your heart rate, distance walked/ran, daily diet intake, sleep analysis, body temperature monitor and so many other things to come.
Fortunately, now digitally monitored fitness is not only for those who can throw a big chunk of money to these companies – thanks to the competitive market. Xiaomi has launched a budget fitness tracker which is within the reach. However, this is not something that a professional fitness guru would seek, as it lacks some features that you'd find on high-end bands. It still is a good alternative for those who are looking for a test drive to these gadgets.
We find Xiaomi Mi Band, a great gadget at the price it is being sold at, but it certainly is not the most reliable one. Let's figure out why.
Appearance
Mi Band was shipped with really interesting packaging, which was a slim square cardboard box, holding all the pieces inside. We said 'pieces' because Mi Band is not a single unit, it has modular parts which include a fitness tracker, Mi Band, and a USB charging cable.
In addition to these modular units, the box has a user manual listing the instructions to use the Mi band and help setup the fitness tracker with your smartphone.
The band looks fantastic on the wrist, and surprisingly comfortable considering the material used on this band is USA Dow Corning TPSiV material, which has an excellent elasticity, which suits the skin better.
Performance
Mi Band is great, but it is disappointing at so many levels — It is ultimately true that you get what you pay for. It is cheap, affordable, comfortable to use and provide good statistics of your daily activity. But, it certainly isn't reliable fitness tracker when it comes to the only thing you're supposed to buy it for — tracking your steps. It is so unreliable that you'd notice "Mi Fit" app reporting the number of steps you took in your dream while you were sleeping. More on to it later.
We took out the tracker module out of the box and connected it to the power source via USB cable. It took more than 2 hours to charge it to 100 percent since it was shipped with 0% battery. Once it was charged, there were 3 green LED lights indicating the fitness tracker is ready to go.
Xiaomi has done a really nice job with the LED indicators, which uses 4 different colors to push the notification on the band. The dedicated official 'Mi Fit' app is going to be your 'display' that the band lacks. You need to rely on the app for everything you want to visualize from the tracker, which is paired with your device powered by Android KitKat or higher, using Bluetooth.
We didn't notice any significant drop in battery backup on our Huawei Honor 6 Plus, which packs a massive 3600 mAh battery. The overall battery performance was normal, and if you're not like one of those guys who wants to jump to all the notifications on the phone right away, you wouldn't probably want to keep your Bluetooth on all the time. The Mi Fit app syncs with Mi Band every time you manually open the application on your phone — Sorry, no live sync; which is another high-end feature this fitness tracker doesn't have. The very neat feature that we liked about Mi Band is not how it can help you with your physical activity monitoring, but the ability to get the notification and call alerts on the band.
You can setup the app to notify you for all incoming calls, which you can set 3 to 30 seconds after the first ring on your phone. You can also choose up to 3 application on your phone via 'Mi Fit' app for which it will push alerts on your band. Every time there is a notification on your phone, the app will push notification alert to your band, which will vibrate and blink green. This is pretty neat feature and really useful when you're in crowded place or have your phone on silent mode but it only works if mi fit app is running in background and phone is paired with the band.
Another neat feature that we really liked about Mi Band is sleep tracker – it does work. During our testing period, Mi Band logged our sleep time perfectly. It even reported the deep sleep, light sleep and how many hours of the nap was actually taken. It is really useful if someone wants to know how much sleep they're getting, which according to specialists should average to 7 hours for an adult to be considered as healthy. The Good thing is that it is all automated – you don't to remember pushing a button to enable sleep mode or tell the app to activate sleep tracking, it just works. One drawback about this feature is that it will only track your sleep during the night. Apparently, Xiaomi has rigged the band to track sleep every night and skipped the day time in the process.
Step/Activity Tracking:
One thing that Xiaomi Mi Band had to be good at to be crowned as fitness tracker was to reliably monitor the distance traveled by the owner, but it managed to ruin it. We are not saying that it cannot monitor your activity, but it is unreliable. The fact that it relies on the mechanical parts inside the tracking module, and there's no software to differentiate the false movement of the hand on which band is strapped on, makes it a gimmick. It is even tracking my steps while we are composing this article.
You should know that other premium fitness trackers has the similar behavior and they're not precisely accurate. However, Xiaomi Mi Band manages to f*ck it up at so many levels. It just can't be accurate, and tracks every false movement of hands or soft jerks/movement of the wrist.
Don't get us wrong, it does track the steps you take, and log them fairly well during a single session. If you rest or do some other work between it, it will be inaccurate. So, you'd want to fire up Mi Fit app before heading out to have a walk, or jogging activity and remember to fire it up again when you're done. It will help you determine how much steps you took during the session. Unfortunately, you cannot rely on it to analyze the data over a week or month.
What do we think?
Xiaomi Mi Band is a great alternative to other premium fitness trackers out there, but it manages to perform considerably unreliable at something it should be good at. We won't recommend it for Profession fitness junkies, but it is a very pocket friendly mimic of premium fitness bands for those who wants to get around the gadget and know what these bands can do for them before going to the high-end options.