We posted a tutorial that would guide you to manually disable the Sponsored ads in uTorrent. While it does the work and helps you disable ads on uTorrent on Windows, it is fairly complex for some less tech-friendly readers. I wanted to write an article on this wonderful online tool I found few months ago, but somehow I forgot to do so. Today, I was forced to filter out this tool again from my never-ending bookmarks on Google Chrome after formatting my computer. I was testing an AntiVirus software, and I messed it up.
Anyways, I felt like I should share this tool with my readers.
See Also: [How To] disable sponsored ads on uTorrent
The free tool called "Pimp my uTorrent," is a one click ad removal for uTorrent. You just need to go to their web page (which is hosted on Github) and click on a button to remove ads from uTorrent. It is the same person who developed "Duckie TV," a tool to track down your Favorite TV shows.

Once you click the button, it will remove all the sponsored ads from uTorrent and give your UI a new visual effect which resembles that of uTorrent Plus (a premium version of uTorrent).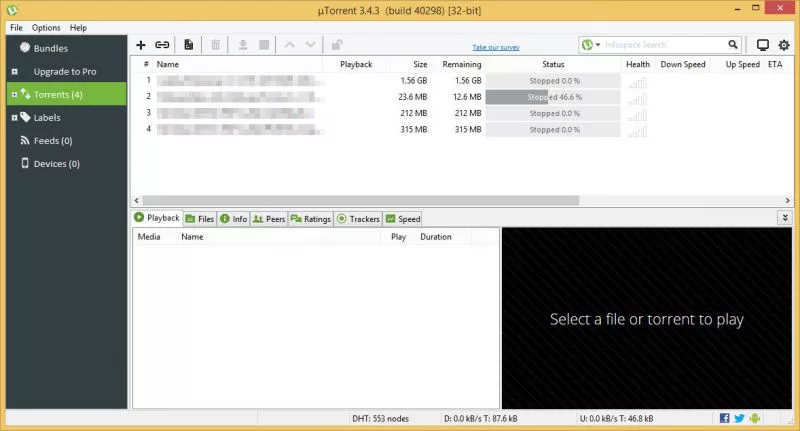 While this seems so interesting, it is little creepy that a single button can inject some codes or change the settings on a software. It may seem little suspicious but there is nothing to be worried about as the developer of the website revealed their secrets and posted a note on the website explaining how they are able to get into the application to change hidden settings.
Apparently it is just a javascript magic, which exploits a piece of code which is still present in uTorrent from one of their abandoned project – Torque. The project was supposed to implement torrent support to the browser using a version of uTorrent that runs without a user interface. This allowed the developer to reverse engineer it for this script to work.
So, go ahead and pimp your uTorrent!