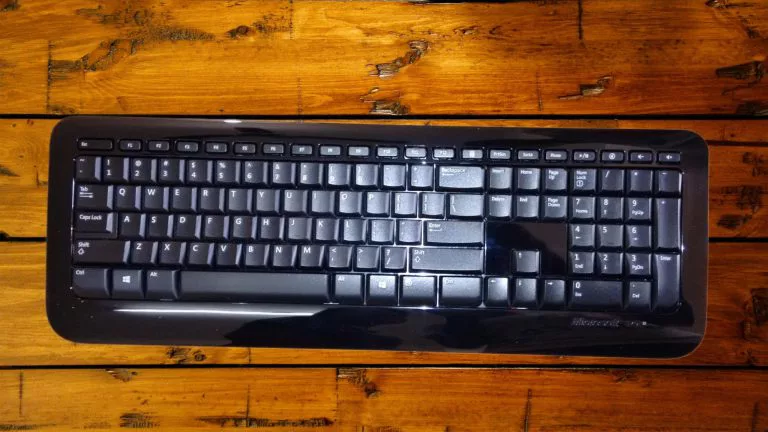 I ordered "Microsoft Wireless desktop 800 USB Keyboard and Mouse Combo" one day, when I was annoyed by the fact that I have to carry my laptop on my lap all the time while typing or working on it.
If you work on a laptop everyday like me, You would probably understand what I am talking about. I just hate it when I have to work on my laptop, sitting in a single position because you can not always use the keyboard effectively at every sitting positions. This is what led me to buy the wireless keyboard and mouse, so that I could work within my comfort zone.
This is just me, but you might have some similar situation where you wanted to go wire free and work on your desktop or laptop from a feasible distance. Microsoft Wireless Keyboard and Mouse is the perfect companion for such scenarioes, And guess what? It falls right under the budget of Rs 1,500 (~$25).
Box Accessories
The package includes a Microsoft Wireless Keyboard, Mouse, USB transmitter, Manual, 2 AA size battery and 2 AAA size battery.
Build Quality & Design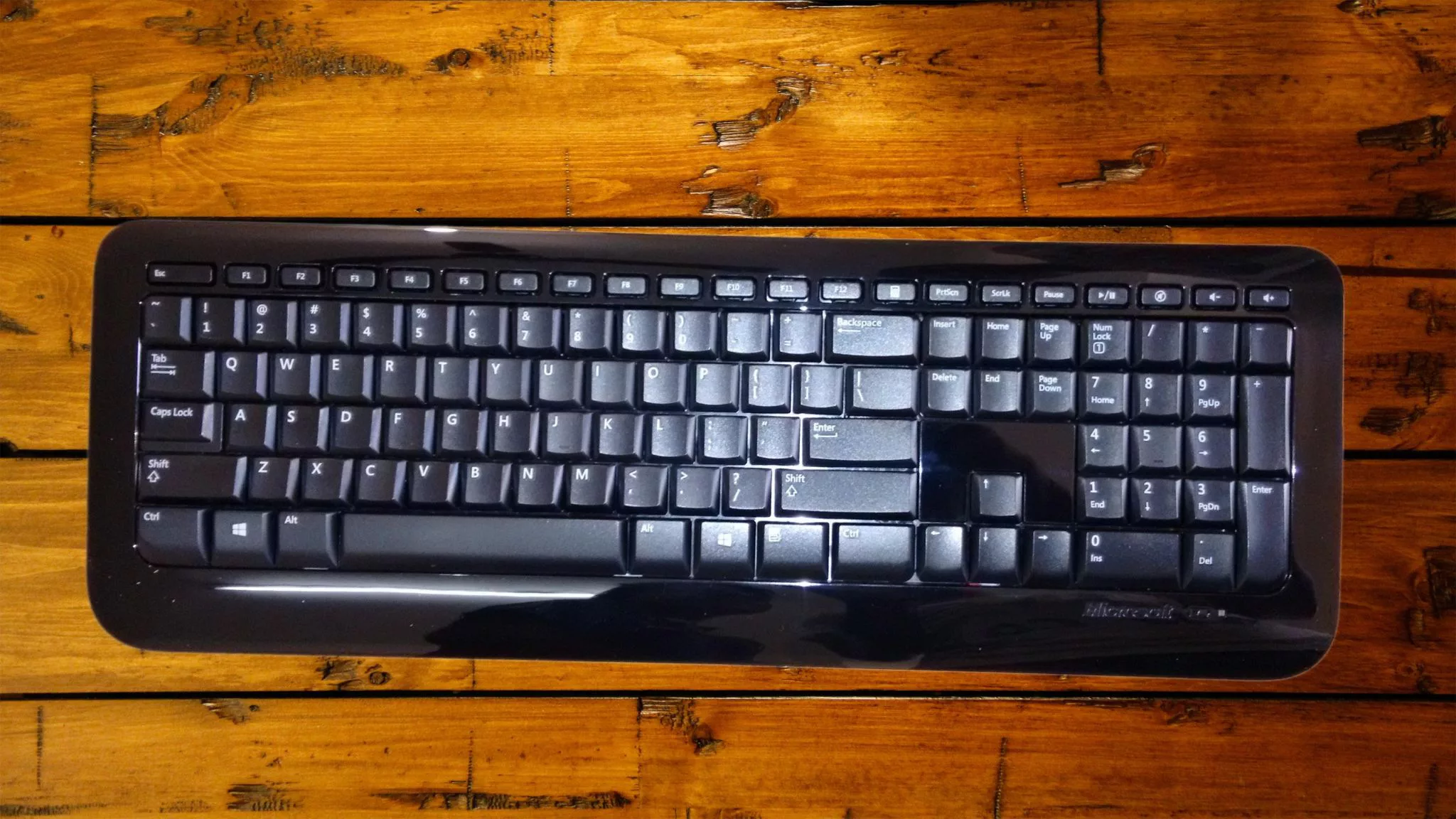 The "Microsoft Wireless Desktop 800 USB Keyboard and Mouse Combo" has a really sturdy and premium build quality, which makes it stand out in the crowd. The button are really soft to press, and they doesn't seem like getting chunky any sooner. The curved layout of the keyboard button makes it really easy to type and compose texts.
I am typing this article on the keyboard and so far I am loving it. The buttons are so soft that it feels like you're moving your hand over butter. There are several easy access hot keys, like the calculator, Play/Pause button, Mute button and volume up or down button.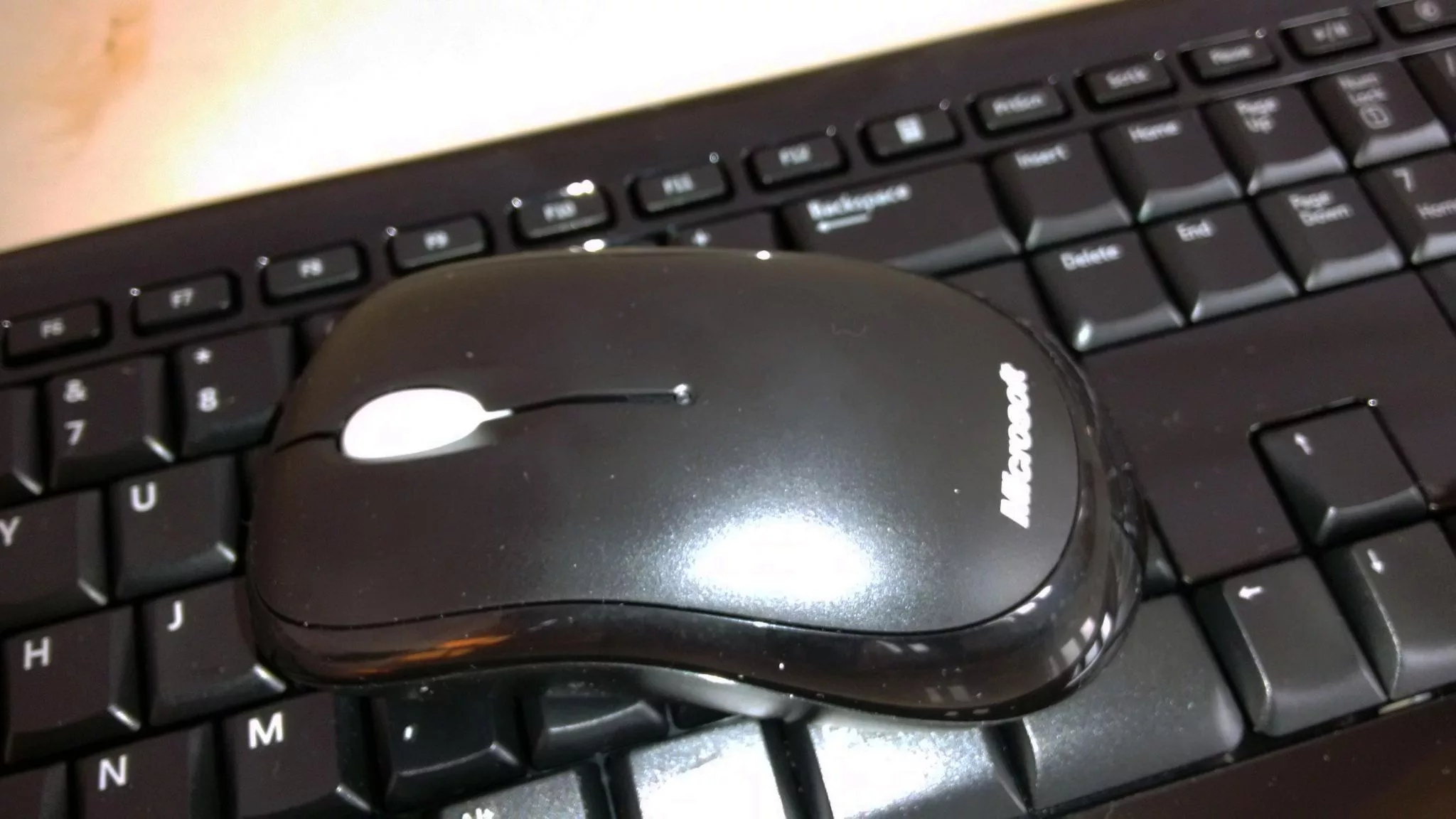 The wireless mouse provided by Microsoft is equally good and delivers the performance promised by them. Microsoft Optical Technology benefit from responsive cursor control that takes advantage of 1,000 dots per inch (DPI) tracking, which makes sure you have a precision control over the mouse cursor.
Features
Both Keyboard and mouse can be operated from the distance of 30 foot range, with virtually no interference with the 2.4 GHz wireless technology. The Snap-in Transceiver provides plug and play feature, which means you don't have to install any additional drivers to make the hardware work. There is battery life indicator on both Keyboard and Mouse, which glows red when battery is low.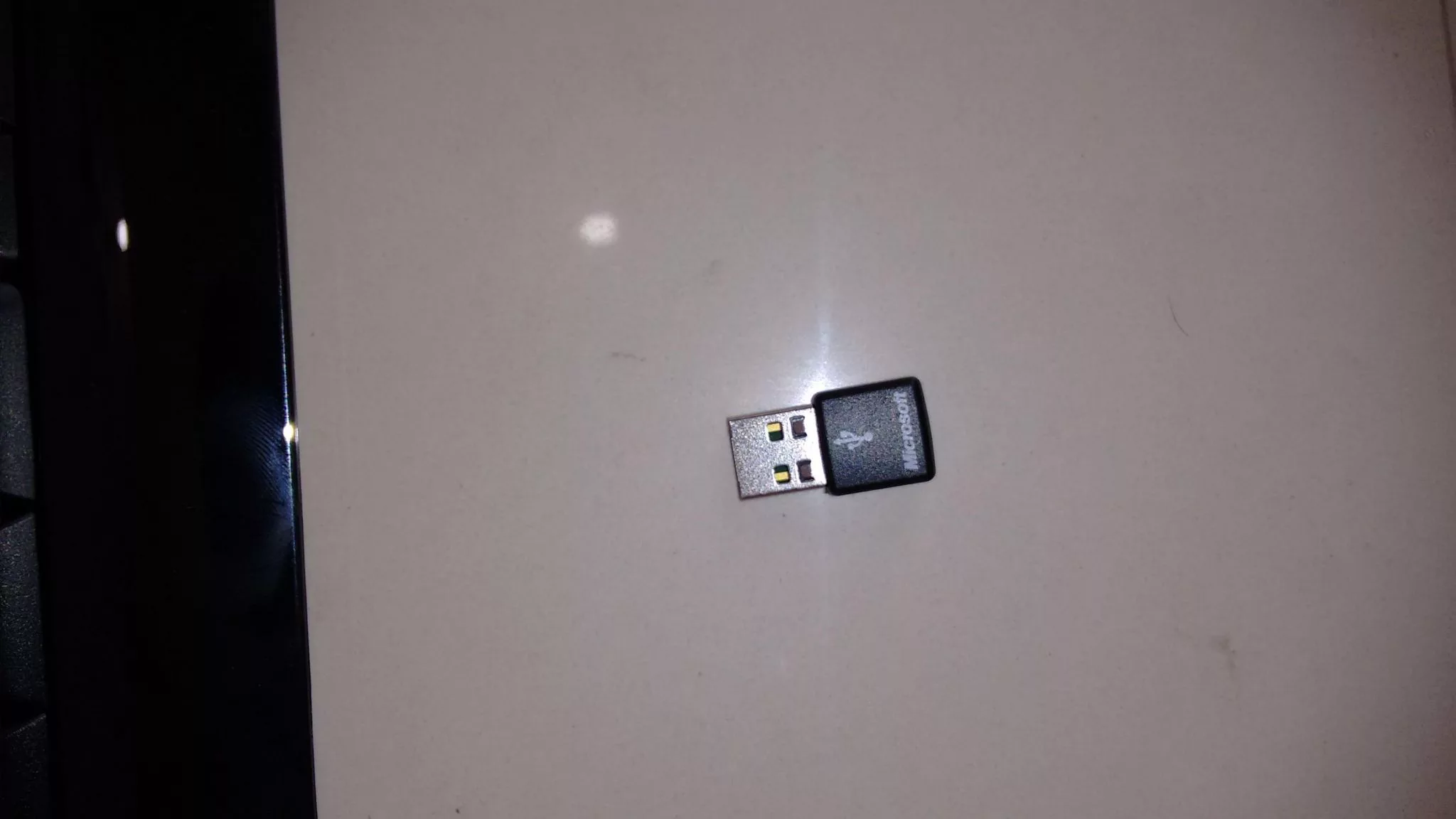 There is a power on/off button at the bottom of the mouse, which is really helpful to save battery while the device is not in use. However, this feature is missing on the Keyboard, but Microsoft claims that Both keyboard and mouse can have battery life of upto 15 months.
Another drawback of the keyboard is smaller function keys (F1 to F12), which is little annoying for developers and debuggers. If you don't use them often, you'll probably never notice it.
Mouse is little on the heavier side because of 2 AA size battery, but you will get used to it after sometime. I didn't noticed any lags while using the keyboard and mouse simultaneously what so ever. My experience with this combo product has been really good so far. You can't expect much from the $25 (~Rs. 1,500) product. You can definitely go for it.
GENERAL SPECIFICATIONS
Interface
Wireless
Brand
Microsoft
Model
Desktop 800
Type
Standard Keyboard
Part Number
2LF-00001/ 2LF-00020
OS Supported
Windows 7, Windows Vista, Windows XP, Mac OS X v10.4x -10.6x
Battery Life
Up to 15 months of battery life.
Features

1. Secured Wireless Connection; Enjoy the 2.4-gigahertz (GHz) wireless technology, which delivers a reliable connection with up to a 30 footrange, with virtually no interference.

2. Easy Access hot keys; Quickly access frequently used tools, like the zoom and audio controls by using shortcut keys.Quickly access frequently used tools, like the calculator and audio controls by using shortcut keys.

3. Microsoft Optical Technology; Benefit from responsive cursor control that takes advantage of 1,000-dots-per-inch (DPI) tracking.

4. Snap-in Transceiver; Plug the wireless receiver into your computers USB port when youre ready to work. Then snap it into the bottom of your mouse when you travel, and the mouse will automatically turn off.

5. Battery Life Indicator; Avoid getting caught with a dead battery. The battery status indicator glows red when the battery is running low.
WARRANTY
Warranty Summary
2 Year Limited Warranty