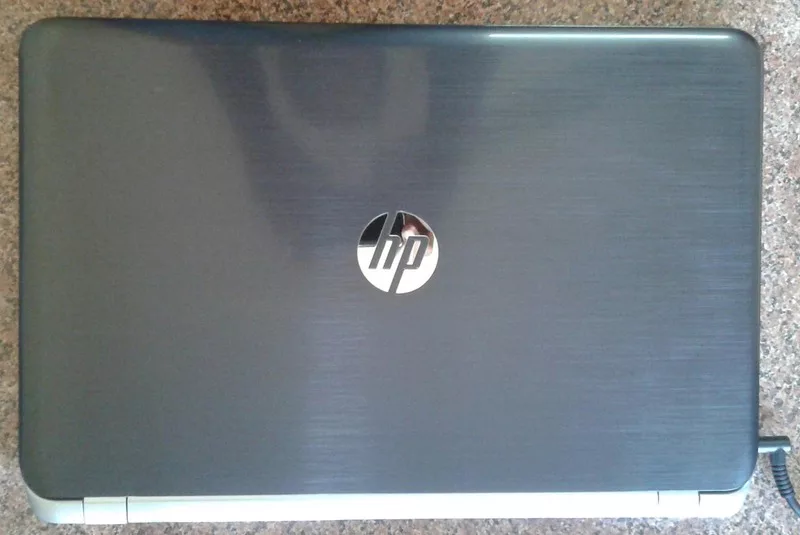 HP released a new series of laptops that comes in between the ultrabooks and Notebooks. The new design is not too slim as an ultrabook, but it doesn't come any closer to the Notebook when it comes to the thickness. Hardware configuration and build quality seems to be value for money, but are we looking at the best buddy in the category? Lets find out.
Build Quality
When we first grabbed HP Pavilion 15-no12TX (Part No. – F2C09PA) out of the box, we were really amazed to lay our eyes on the slim build of the laptop. It is fairly slim for the mid-range category and certainly isn't too bulky or thick. The laptop still weighs 2.28 Kg, which is slightly heavier than other laptops in this price range (for eg. – Dell Inspiron 15R 5521 which is 60g lighter), but I guess it isn't that significant.
The mineral black lid with horizontal brush pattern dominates the plastic case, which doesn't feel cheap. The laptop is firmly built and features some design improvements over the previous HP pavilion series. The new batch of laptops by HP are sleek and beautiful.
The palm rest area and polycarbonate casing along the display bears the black horizontal brush pattern that we saw on the back panel. I really like how HP pavilion is built and packed with premium casing.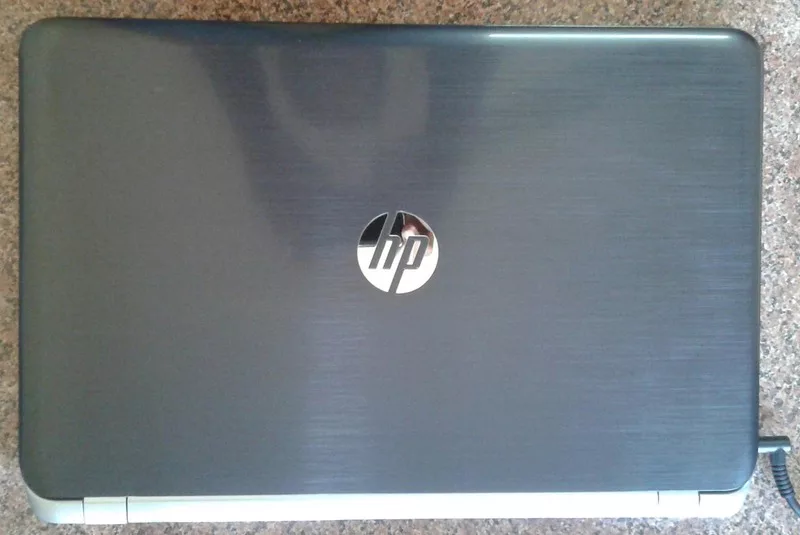 The laptop appears to be a rectangular slab, which feels good to work on. The corners are slightly curved with silver bezel at the sides and it looks sleek and beautiful. You might not feel the difference in the images, but, believe me, it is one of the thinnest mid-range laptops. The nonvisual parts (rear, front and back) of the laptop is plasticky and it feels cheap, but again they did well at the sections where you spend your most of your time.


I know, nobody actually care how their laptop appears at the back, just like the rear of your Brand new Television. — You got to admit that HP has really worked on every aspect of its new Pavilion Series.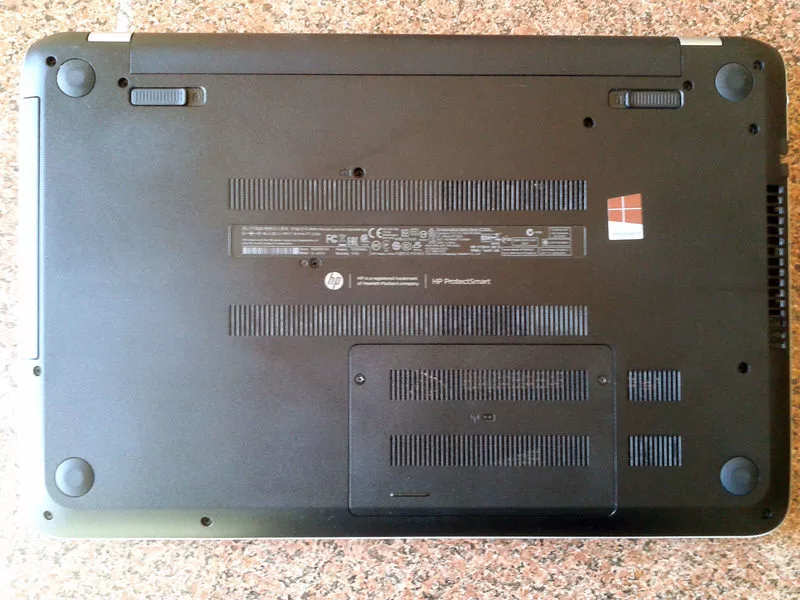 DigitFreak Rating: 8/10
Hardware and ports
HP pavilion 15 e012TX (believe me I hate it to call it by alpha-numeric code myself), is packed with 4th Gen core i5 4200U processor, which is clocked at 1.6 GHz with Turbo Boost Technology up to 2.3 GHz, which is optimized for performance.
It has 1.00 TB SATA Hard disk Drive with max 5400 RPM (could be 7200 RPM). The read-writes speed when we copied/moved the files from one partition to another is really great considering the lower RPM (thanks to the Intel Rapid Storage Technology) — We got average 50MBps for the transfers within HDD.
The laptop sports 4GB DDR3 RAM and 2GB Nvidia 740M graphics card out of the box, which is sufficient to play high end games on your system. It can handle the multitasking pretty well, without stressing your processor for post calculations.
It has HP TrueVision HD webcam for video conferencing or video call with built in mic. The test shots from the webcam was considerably good enough and video output was bright and clear during our test call.
The gadget has an awesome port management, which is distributed at the side (left and right) panels. Everything is squeezed at these two side panels and you won't find anything on the rear or front side panels.
The Gadget features SuperMulti DVD RW Drive with Dual layer support with 8x Read/Write speed. The DTS Sound+ produces High Quality audio and appears to be loud enough for entertainment purpose. The dual speakers boosts the sound output and provides considerable volume for usual requirements.
It has basic/standard communication ports – Ethernet 10/100/1000 Mbps, Wireless LAN IEEE 802.11 b/g/n and Bluetooth v4.0.
It has 1xUSB 2.0 and 2xUSB 3.0, RJ45 LAN, 1xHDMI port, 1xVGA port, Multi-Card slot and 1x Headphone out/Microphone-in Combo Jack.
There are two USB ports on the left panel and one USB port on the right. I felt that there should be one more USB port because if you are using one of the two USB ports on the left, you end up with the other one unusable as there is very dramatically less gap between the ports. But, I guess you can still manage to carry out your work just well with two USB ports at a time.


DigitFreak Rating: 7/10
Keyboard and comfort
The laptop has standard Island keyboard, that you can find in any modern laptop. The chicklet keys are plus feature because it is really helpful for cleaning and maintaining the latoptop's keys. I am composing this article on this laptop and I never felt any discomfort or noticed any misplaced keyword. The key spacing is perfect for both small fingers and a fat one.
You might find the navigation keys a little awkward because the up and down keys are one single key split into two. If you are a gamers you better stick to the A,W,S,D key system for navigation while playing the game.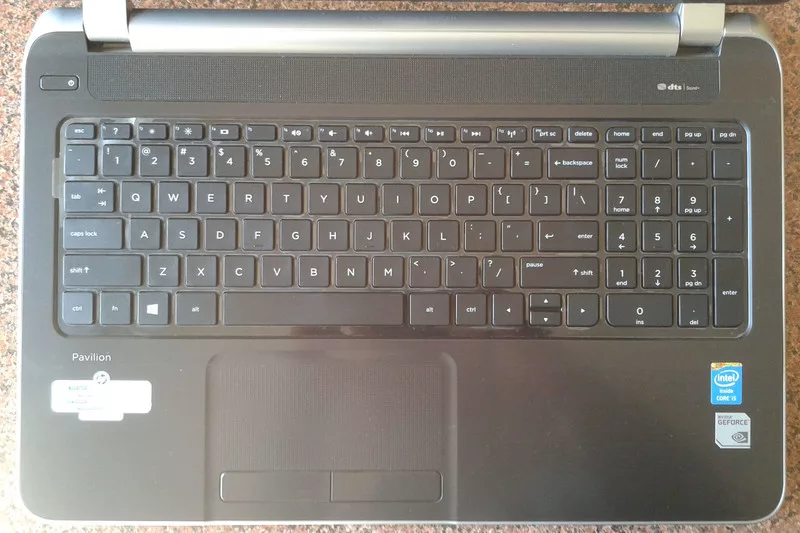 This is the keyboard layout you will find in any new HP laptops. The HP Envy series has the same keyboard layout and it is 25% cheaper than them. The keys are well spaced and feel comfortable while typing. The only thing that I wished there should have been being a — backlit keys. If you are like me, who prefer to work at night – then you might wanna consider a better alternative that offers backlit keyboard, Otherwise it should be fine for general usage.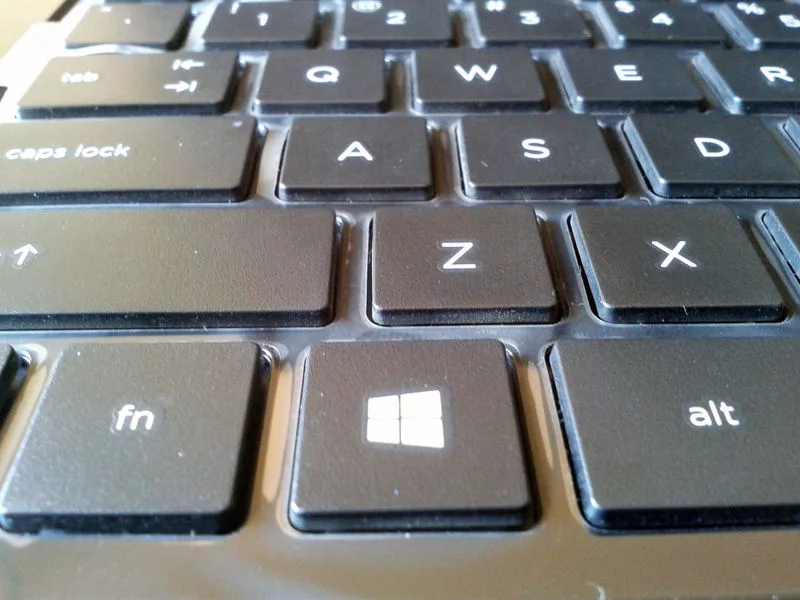 The Multitouch gesture touchpad is real wonder, You can pinch to zoom, scroll pages at the edge, slide page with three fingers and zoom-in ot zoom-out using two fingers. — but, the awesomeness ends at the software tweaks, I find the touchpad in-resposive at some points making, while trying to move the cursor to small distances. If I swipe the touchpad quickly, it would response just fine – but it is not the same when I try to make little movements.
By turning off "palm-Check Enhacned" and decreasing the pointing sensitivity in synaptics touchpad properties, I was able to sort the issues.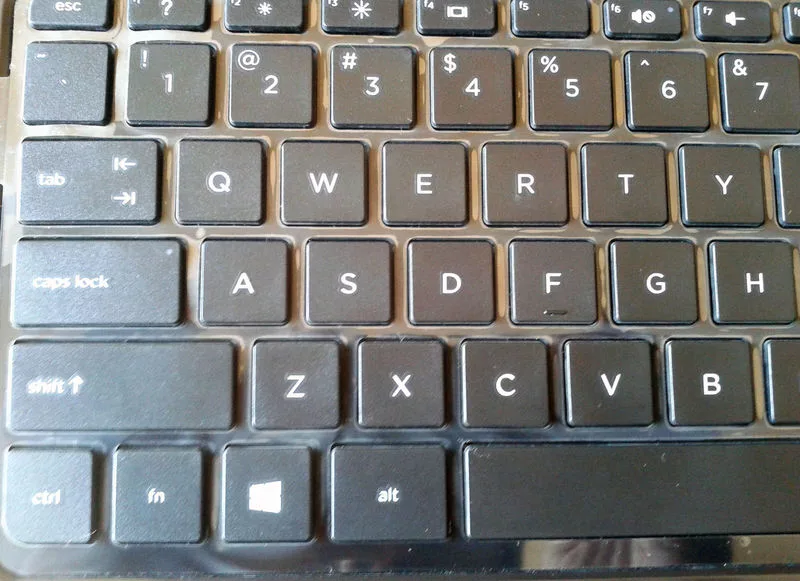 DigitFreak Rating: 7/10 (Keyboard) & 6/10 (Touchpad)

Graphics and Display
I am using this laptop since last 8 days and it always felt perfect for general usage. The display is bright enough for both indoors and outdoor usage. HP Pavilion 15-n012TX sports 15.6-inch HD BrightView Backlit Display with 1366×768-pixel resolution. We cannot expect Full HD display for the mid-range segment, but you don't need to be worried about it, you can carry out your personal affairs pretty well.
It has Intel HD Graphics 4400 for desktop usage and usual software rendering. It is powerful enough to obtain the best output for display while you are not playing games or carrying out heavy graphic hungry tasks.
The display is bright enough to be used under the sunlight and looks good at 10-30% brightness indoors. We didn't experience and issues with the screen brightness while working on it. Playing games on the big screen is fun and it performed well.
HP bundled 2GB DDR3 dedicated NVIDIA GeForce 740M graphics card for casual gaming needs. You can play almost all current and upcoming modern games without any issues. The only things that I noticed are Laptop heating issue — Laptop gets pretty heated if you play high-end games. I had to use the cooling pad to play Crysis 3 and Need For Speed Rivals at the moderate settings, otherwise you will notice gaming lag due to high core temperature.
I installed additional 4GB RAM to measure the performance of the system while playing the game — it turns out that the system handles games pretty well on extended RAM as well as the default configuration.
You need to manually tweak your on board graphics card and dedicated graphics card because they are initially optimized for a balance between the battery life and performance.
DigitFreak Rating: 7.5/10 (Display) & 8/10 (Graphics)
Software and Features
HP Pavilion 15-n012TX comes bundled with Latest Microsoft Windows 8 Operating system and HP software goodies. The system is stable and OS works perfectly all right with the system configuration. HP default goodies makes sure that all the hardware are aligned properly for best performance.
HP offers automatic system backup and restore points — which means you can restore your laptop to the original state without reformatting your laptop from the scratch. You just need to follow the Windows 8 System Troubleshooting options and you can re-install Windows 8 on your system without any external setup.
It's also worth noting that this laptop comes without too much bloatware which manufacturers usually fill their machines up with. I uninstalled Norton, a games app & was good to go.
If you are not so intended to use Windows 8 on the laptop, you can switch to Windows 7 or other operating system you prefer. Just make sure you get all the drives and necessary software for the operating system. I installed Windows 7 on the Laptop and searched for all the Drivers on the internet and everything went perfectly smooth.
Windows 8 is not bad either, specially if it is your first personal computer. You will find Windows 8 little more easier to use, but advanced users still prefer windows 7 because they know every bit of it.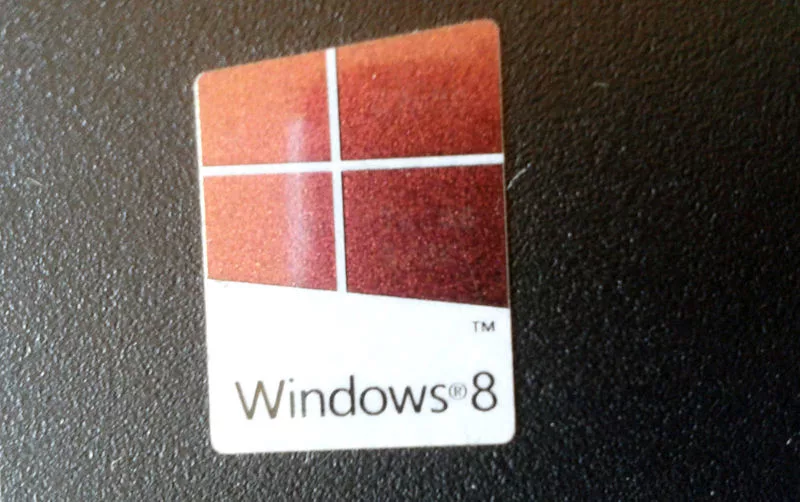 DigitFreak Rating: 8/10
Verdict
HP Pavilion 15-n012TX is packed with the best hardware configuration one can have for this price range. The 4th Gen processor consumes less power, which provides good battery backup (up to 5 hours with minimum brightness).
The display is bright enough, 4GB RAM and 2GB dedicated Nvidia Graphics card ensure optimal gaming experience. HP manages Windows 8 with it's software goodies, which provides smooth transition and makes you like your new laptop even more.
Laptop's cooling system is very effective — thanks! to the HP Coolsense technology, you won't notice any heating issues while using it for hours. It get little heated when you play games and you will have to use the cooling pad to play high-end games effectively.
The laptop is good at delivering performance and peace of ming when we talk about multitasking and high end tasks that requires high-end hardware configuration. 1.00 TB Internal Hard Disk read/write speed is a breeze and manages files pretty well.
The material used in laptop's external body components doesn't feel cheap and appears to be durable for daily usage. The only drawback we noticed is its touchpad and USB ports being too close to each other. There is no separate Mic-in and Line-out ports and there is no VGA port.
For Rs 45 to 50K, this is the best laptop you can have among any other premium brands. It is a value for money. The only competitor of this Laptop in Home brand is HP Envy 15-J049TX, which costs more than 60K.
Overall Rating: 8/10
In the Box
Sales Package
Laptop, Battery, AC Adapter, User Guide, Manuals and CD
General
Brand
HP
Model Name
Pavilion
Lifestyle
Casual Gaming
Color
Imprint Mineral Black with Horizontal brush pattern
Part Number
F2C09PA
Model ID
15-n012TX
Processor
Processor
Core i5 (4th Generation)
Variant
4200U
Chipset
HM86
Brand
Intel
Clock Speed
1.6 GHz with Turbo Boost Technology Upto 2.6 GHz
Cache
3 MB
Memory
Expandable Memory
Upto 8GB
Memory Slots
2 (Unused Slot – 01)
System Memory
4 GB DDR3
Storage
Hardware Interface
SATA
RPM
5400
HDD capacity
1.00 TB (940 GB Usable)
Optical Disk Drive
Read/Write Speed
8x
Optical Drive
SuperMulti DVD RW Drive with Dual Layer support
Platform
Operating System
Windows 8
System Architecture
64-bit
OS Architecture
64-bit
Display
Screen Size
15.6 inch
Resolution
1366×768 pixel
Screen Type
HD BrightView LED Backlit display
Graphics

Dedicated Graphics

Memory Type

DDR 3

Dedicated Graphics

Memory Capacity

2 GB
Graphics Processor
NVIDIA GeForce GT 740M
Input
Web Camera
HP TrueVision HD Webcam
Pointer Device
Touchpad with multi-touch Gesture support
Keyboard
Island-style Keyboard
Audio
Internal Mic
Dual Layer Digital Microphones
Speakers
Yes
Sound
DTS Sound, HD Audio, Dual Speakers
Communication
Ehternet
01/10/00
Wireless LAN
IEEE 802.11 b/g/n
Bluetooth
v 4.0
Power
Battery Cell
4 cell
Backup
Upto 5 hours with minimum brightness
Ports/Slots
USB port
1x USB 2.0, 2x USB 3.0
Mic In
Yes
RJ45 LAN
Yes
HDMI port
Yes, HDMI port with HDCP Support
Multi Card Slot
Yes
Other Ports
1x Headphone Out/ Microphone-in Combo Jack
Security
Lock Port
Kensington Lock Slot
Machine Dimensions
Weight
2.28 Kg
Dimension
385.5 x 258 x 22.6 mm