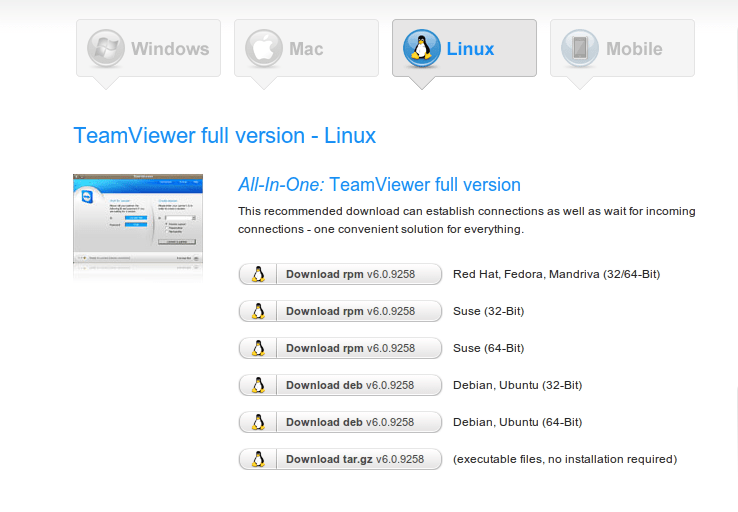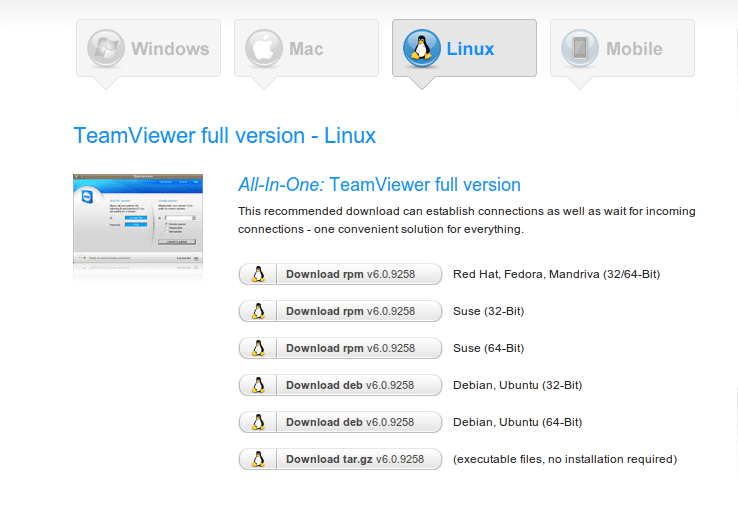 TeamViewer works on a variety of operating systems including Windows, Mac OS X and Linux. After downloading the TeamViewer .deb installation package for Ubuntu, open a terminal window and use the dpkg command to install the program on your computer.
Step 1
Navigate in your browser to TeamViewer.com and click
"Download" at the top of the page.
Step 2
Click the "Linux" icon, and then click the link to download the 32-bit or 64-bit .deb package for Ubuntu. Save the file on the desktop.
Step 3
Click the "Applications" pull-down menu at the top of the screen, and then click "Accessories" and "Terminal."
Step 4
Type "cd Desktop" and press "Enter."
Step 5
Type "sudo dpkg -i teamviewer_linux.deb" and press "Enter." Ubuntu prompts you to enter your user password. Type the password and press "Enter" again. Ubuntu begins unpacking and installing the package. When the installation process is complete, the terminal window returns to the "/Desktop$" prompt.
Step 6
Close the Terminal window. Click the "Applications" pull-down. Open the "Internet" section and click "TeamViewer 6" to launch TeamViewer.