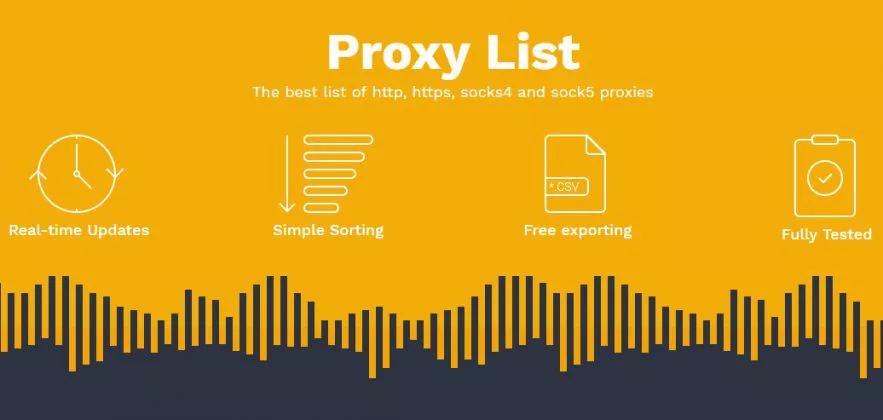 I have reviewed many VPN and web proxy services in the past, but you'd find a very few of them offering a free service that can be used conventionally anywhere, on demand. Recently, while I was in Jaipur, India, I encountered an internet service provider which was very restrictive about the websites I visit using their connection; blocking many P2P and media streaming websites. Typically, I would use one of the many VPN services that I am subscribed to, but unfortunately, I didn't have access to my computer, which means none of the VPN credentials were available at my disposal. I tried using some web proxy services such as Kproxy, Hidemyass and proxy site among many others but sadly, none of them could properly render all the website I visited. Most of the web proxy servers do no process the complex queries required for some section of websites to work in a manner that it would have with our regular internet connection.
This is where I felt the need to use public/premium Proxy IP addresses, which once was my favourite anonymity tool to hide personal data while accessing some websites back in high school. Public/premium Proxy IPs works very differently than VPNs as it is limited to your web browser, while traditional VPNs encrypt all your incoming/outgoing traffic to or from your computer.
What happens when you visit a website without Proxy or VPN services:
In order to access the website, you are connecting directly to the server where the resources of the website are stored. The website and your ISP can log following information that can be used to uniquely identify every user who uses these resources.

It knows your external IP – that's a piece of information about you, probably not enough to identify you with certainty, but enough to find out your approximate geographical location.
It knows the cookies you have on your computer – you may delete them later, but you definitely don't delete them each time you load a website.
It knows what browser you're using and what plugins you have installed. Every time you visit a website, your browser sends the User-Agent string which can be used to identify a browser, its version, OS version, and sometimes installed browser extensions.
It knows where you're coming from. An HTTP referrer (sic!) is sent each time you click a link. Basically, when you navigate from one site to another, the target site will know the URL or previous site.
Additionally, there are more advanced tracking algorithms that just won't be easy to shrug off when you require a total anonymity or bypass your ISPs restrictions. Yes, there are tools that can help you block cookies, UAs, and referrers in your browser, but there are more programs that use HTTP. Most of these programs won't let you hamper the inbuilt settings and mechanism of their service protocol.
Using VPN and Web Proxy services to lift ISP restrictions and hide personal identity
Online VPN services, VPN providers, Web proxy, Socks Proxy and Proxy sites are some of the most effective tools that can help you get rid of the restrictions imposed by your ISP and help keep your identity safe on the internet.
We have reviewed plenty of VPN services on our website, which can be trusted to handle our precious personal details. At the end, we really have to be careful that the company we choose must be capable of handling the individual information anonymously without any data leak.
If anonymity is not your concern then you can use some of the best free Online VPN extensions for available for your browser, which is ranked according to their reputation and efficiency on digitfreak. These browser extensions work very similarly to the proxy IPs that we are going to use, as they only encrypt the traffic of your browser it is installed on.
How proxy IP helps hide your true identity?
A proxy (technically an open proxy) server is a computer that acts as an intermediary between your computer and the internet. Any traffic routed through a proxy server will appear to come from its IP address, not your computer's.

Unlike VPN, proxy servers don't usually encrypt your internet traffic which allows them to handle large user pool with insignificant resource requirements.
If you use Proxy server on your browser, it can alter your internet connection to hide your true identity or remove any ban imposed by the ISP:
It can replace the User-Agent string with some meaningless string or strip out the referrers.
It can accept all cookies, but not pass them to you, or it can block them altogether.
It's the proxy that's connecting to the server, not you, so your IP isn't disclosed.
A proxy can be set up to work system-wide, so programs won't be able to bypass it.
There are also some extra features that a proxy can provide:
It can compress your traffic to save some bandwidth.
It can cache files to give a little boost to page load times.
It can strip ads from websites before they reach your computer.
It can block malicious websites.
And finally, it can be used not only against filters but also as a filter!
HTTP and SOCKS proxy
Web Proxy services utilise one of the two different protocols to connect with the internet. The HTTP and SOCKS work very differently as they are capable of handling a different level of internet protocols.
The HTTP protocol is designed to interpret traffic at the HTTP level, which means that it can only handle traffic that starts with http:// or https://, i.e. web pages*. Whereas the SOCKS servers do not interpret network traffic at all, which makes them much more flexible, but because they are usually handling more traffic, usually slower. The big advantage of the SOCKS protocol is that it supports any kind of internet traffic, such as POP3 and SMTP for emails, IRC chat, FTP for uploading files to websites, and torrent files.
Best Free & Premium Proxy IP list
On my quest to find the best free proxy IP list, I stumbled upon the website called Hidester – "Free Public Premium Proxy List (https SSL, socks 4/5)" among many others which offer useful free tools. Hidester has a section on their website that lists all the active proxy IPs documented according to various categories and efficiency.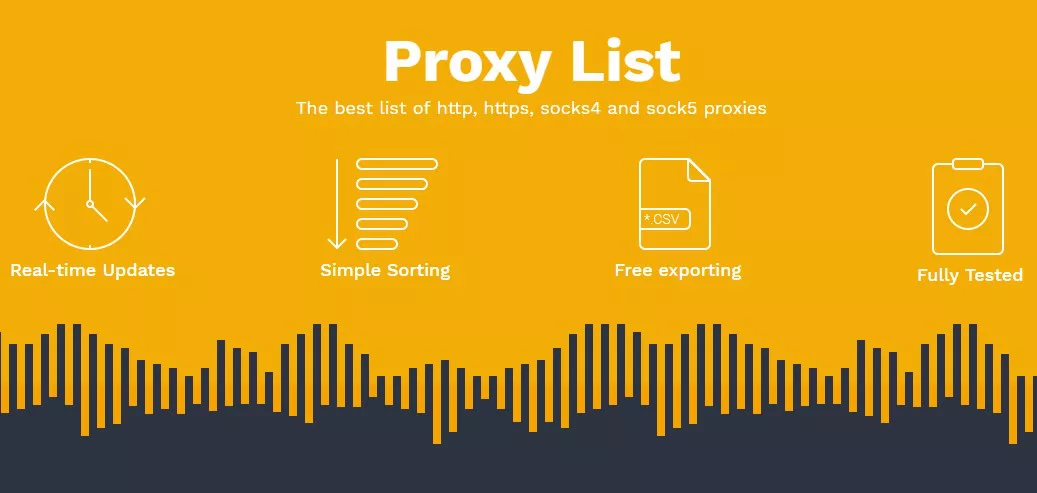 The powerful search option and elegant website design make it easier to find the suitable IP address according to our preference. It feels much better and refreshing when compared to other popular proxy lists available on the internet. However, I don't want you to get confused or mislead by the fact that this website has a fluid user interface and likeable interactive environment with the ability to choose any IP from the list blindly and think that it will work. It is true that Hidester does check all the IP addresses for their availability and performance (especially the premium ones), but not all of them will work. In my test, I had to test out few of them before I found the working Proxy IP that was in the list of filtered IPs matching my search criteria.

One you find that perfect public IP address, you're good to go. After that, you basically have to put it in your browser and forget about it. Unless you want to browse the internet with your real IP address for some reason.
Surprisingly, I didn't notice any significant drop in my speed. Maybe, I was lucky to pick the Public Proxy IP that had perfect infrastructure to back it up, or the Hidester does actually make a list that includes only fast Proxy Servers.
You can test it out and let us know in comments whether you had a similar experience. I would love to hear if others get as lucky as I was; If you do, I would love to recommend it on a larger scale and approach them for partnership.