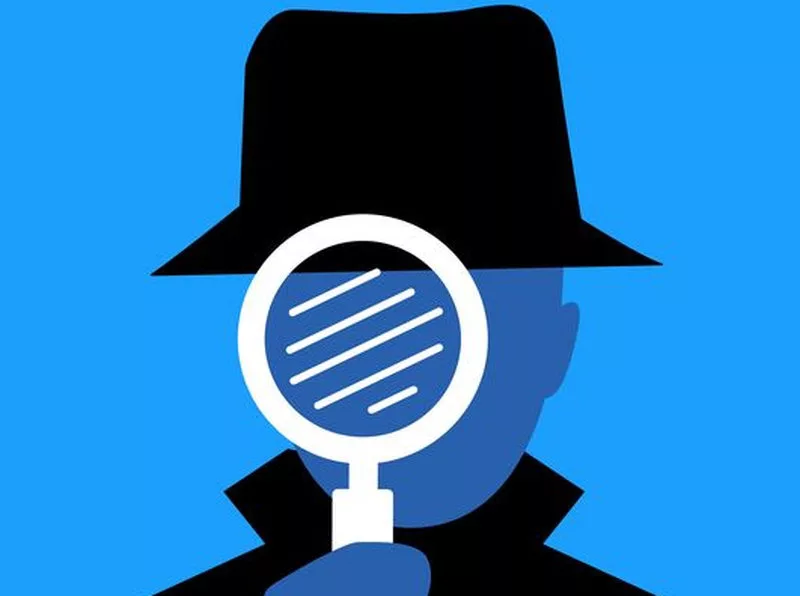 Windows 10 has been installed on more than 70 Million computers, and it doesn't seem to be slowing down anytime soon. Microsoft is aiming to upgrade 1 billion computers within a year or two — these numbers seems insignificant now as they have already crossed 7% of their target within 2 weeks of launch. With seamless multi-device support, Windows 10 is slated to appear on plethora of Windows-powered devices, which will only boost the numbers of active windows, 10 users.
See Also: Here's how to force Download Windows 10 update on your computer
There is a reason everyone is recommending Windows 10 over the current OS — it is packed with amazing features, yet so familiar with the previous version of Windows OS. Microsoft finally decided to bring back start menu and similar UI functions that we are all accustomed to since windows 7, which is trying convince users who fear to use new OS simply because it is time-consuming to learn new functions.
Recently, when the news broke that Microsoft, by default, is monitoring everything you do on Windows 10 – it quickly added to the list of reasons not to fall into the trap of free upgrades offered by Microsoft to existing Windows 7 or 8.1 users. We cannot deny that Microsoft has rigged the new OS to get the automated feedback and user interaction with the computer, and they expect us to understand that it is only to help them make our experience better.This isn't entirely unusual: recent versions of Windows, unless you explicitly say otherwise, have reported some kind of data back to Microsoft.
While Installation, a click through "Express Settings" allows Windows 10 operating system to gather up your contacts, text and touch input, calendar details, and a lot more, including:
Location Data
Biometrics and Handwriting data
Advertisement and its Tracking Code
Apps access to your personal information
Windows Defender and Sample submissions
Microsoft OneDrive
Cortana & Web search
Telemetry services
Webcam and Microphone Access
Sync Data with other Devices
Using Microsoft account, Instead of local account
Sending Feedback & diagnostics reports to Microsoft
and many more…
Fortunately, for the privacy freaks (I am the one myself), there is a free tool which can help you disable these settings that send your personal data to Microsoft. You can do it manually if you don't want to install third party application to tinker with the privacy settings, but it is a painful process to go through all of these sections and turn off 35+ options one-by-one – just follow this handy guide.
Simple tool to fix privacy Issue
A german developer pXc-coding, released a software dubbed DoNotSpy10 which allows you to disable a total of 37 Windows 10 privacy issue with just one click.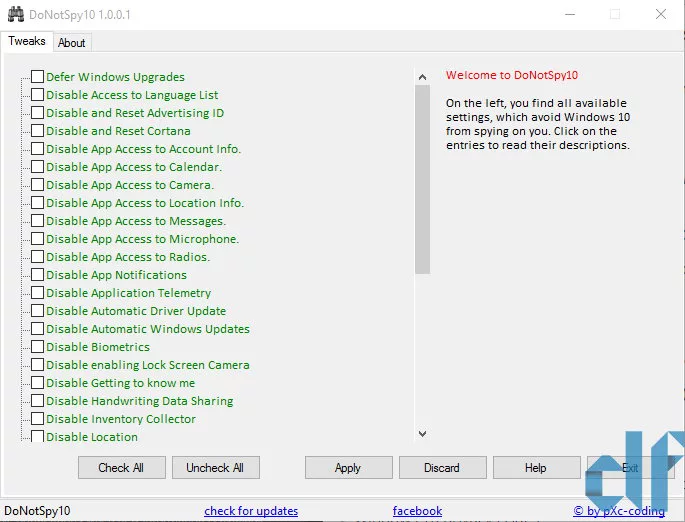 It is a centralized interface that features a list of options that might be tracking your activity on the Windows 10 PC. Clicking on any item will populate the description of the feature at the right side of the window. You can select the one you'd want to disable based on your preference, and click Apply.
Note: Your Antivirus may detect this tool as adware or malicious in nature, but you can safely ignore it.