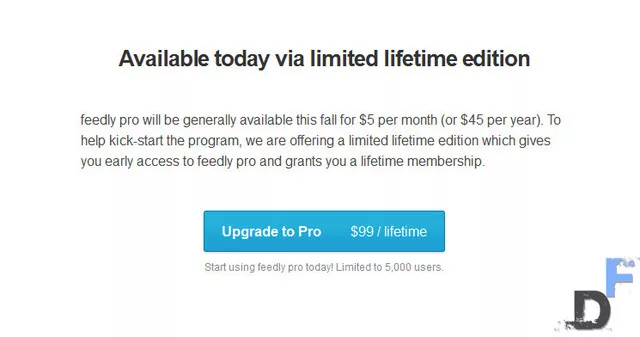 Feedly released the much anticipated feature for the millions of existing users and new one, which allows them to have some exclusive features. Feedly has been hinting about the paid option even since Google announced the shut down, and it might be the best time to do that — considering the ever growing active users on the website.
Feedly Pro is a &5 a month service that offers features which the more intense news junkies will appreciate, including priority for tech support, better security and search. For those who trust feedly service can have the lifetime access to the Feedly Pro services by paying a one time fees $99.00.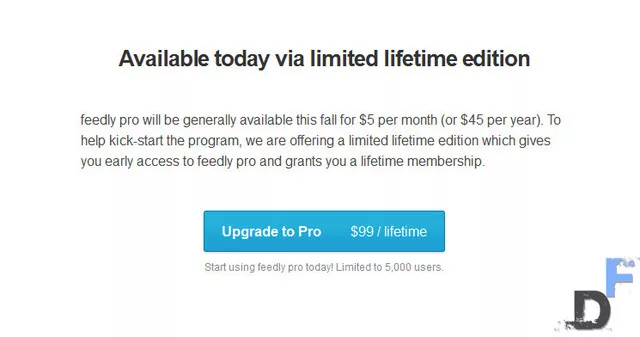 Right now Feedly Pro has more than enough to tempt me to sign up:
Article search: Search within your feedly feeds.
Evernote: One-click save to any of your Evernote notebooks.
Premium Support: Get bumped to the front of the support line.
https: Add a layer of security to your feedly browsing.
The first bullet point steals the show, which is really useful since Facebook shut their doors for the tech enthusiast. Searching the right content within the list of your rss list has been my favorite option provided by Google reader.
Feedly has promised to improve the premium service over time. Based on their history, feedly has been very reliable company when it comes to providing a reliable service.
Are you going to opt for the premium service? Let us know in comments!
[Source: Feedly Pro]