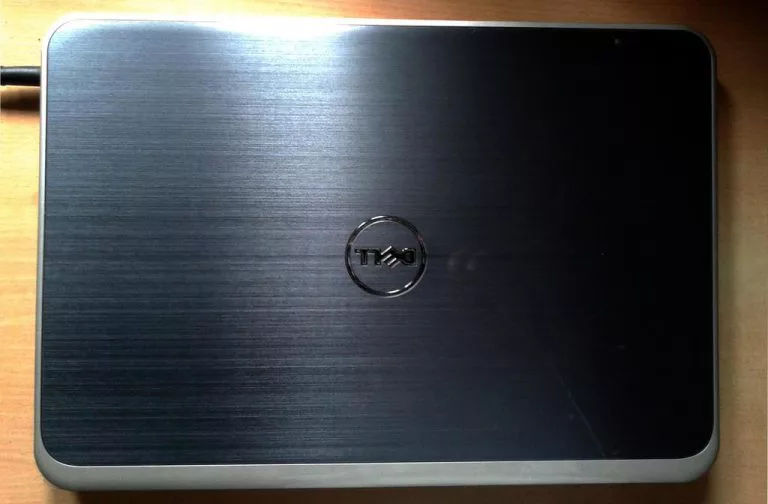 Well, when I unpacked the laptop I wasn't expecting the slim beauty out of the box. I was rather thinking of it as a regular laptops with little bit thicker than it actually is, and being an budget Ultrabook it is real "Slim Shady".
Dell has really worked on the design and build quality. It's hard to find fault with this recently updated version of Dell's Inspiron 15R laptop. It's competitively priced, smart and well built, and provides good all-round performance and battery life.
Build Quality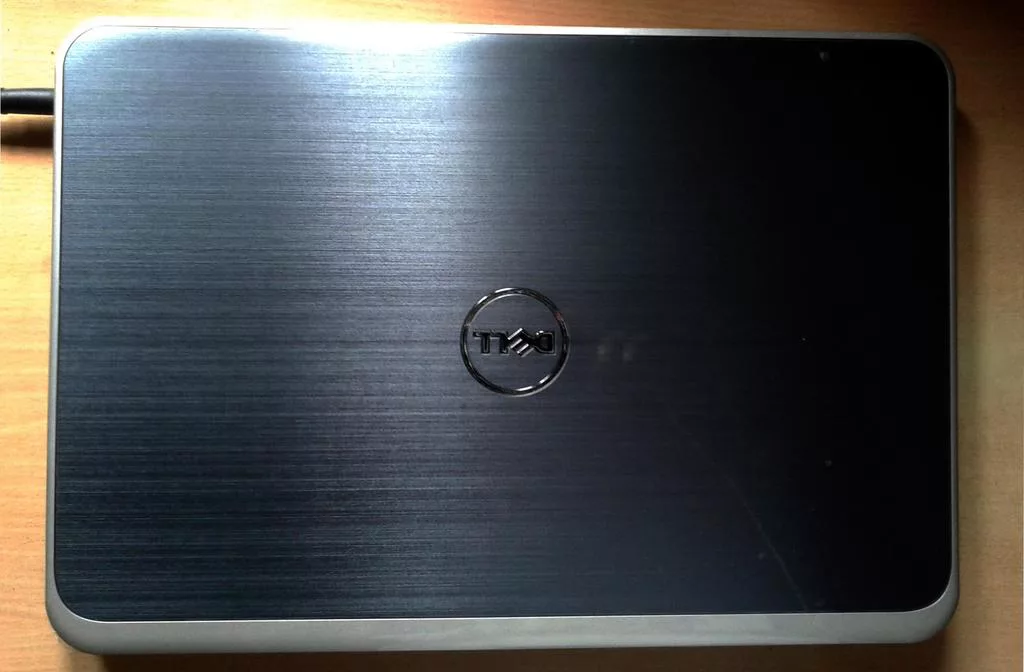 The laptop is fairly slim and well built, which can compete with high-range premium laptops. The polymer body of the laptop is fused with brushed metal finish on the back panel and on palm rest around the keyboard.
When it comes to the personal choice, I don't like the metal body for my gadgets anyway. If it is firmly build, which is rigid and strong – consider it a good gadget. When any gadget uses metal casing, the heating issue is taken care of — the gadget doesn't heat up, but when they do you can cook your breakfast on it and save some cooking gas.
I really like how Dell Inspiron 15R 5521 is built and rigidly packed, you can't expect more from a mid-range ultra book. It is slightly round around the corner and feels as a rectangular slab with consistent thickness. It is slim and competitively designed gadget that guarantees performance.
Rating: 8/10
Display and Graphics
Dell provides 15.6 inch HD LED display with true life technology that offers resolution of 1366×768 px. It's sad that Dell didn't go for the Full HD resolution, which could have been the killer feature, but again you can't expect much from the mid-range Laptops. The display is bright enough to be used under the sunlight and looks good at 10-30% brightness indoors.

Dell took care of the gaming needs with AMD Radeon HD 8730M 2GB DDR3 dedicated graphics card. You can play high quality games with ease. There has been no lag when I played MW3, Crysis 3, Need for Speed Most wanted and Skyrim at their optimal settings. You need to manually tweak your on board graphics card and dedicated graphics card because they are initially optimized for balance between the battery life and performance.
I didn't noticed heating issue while playing games on the laptop. The slight increase in temprature is natural and doesn't bother much.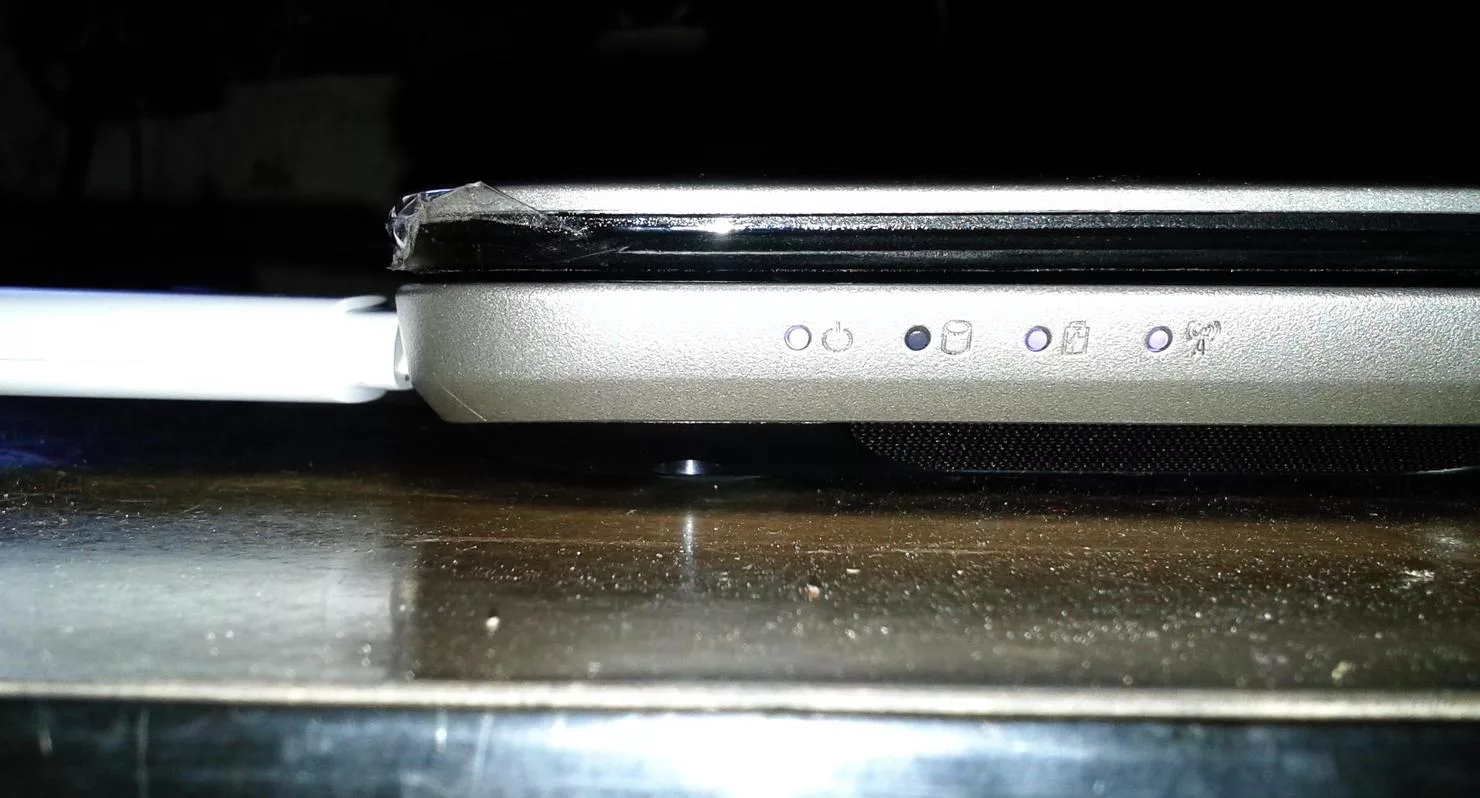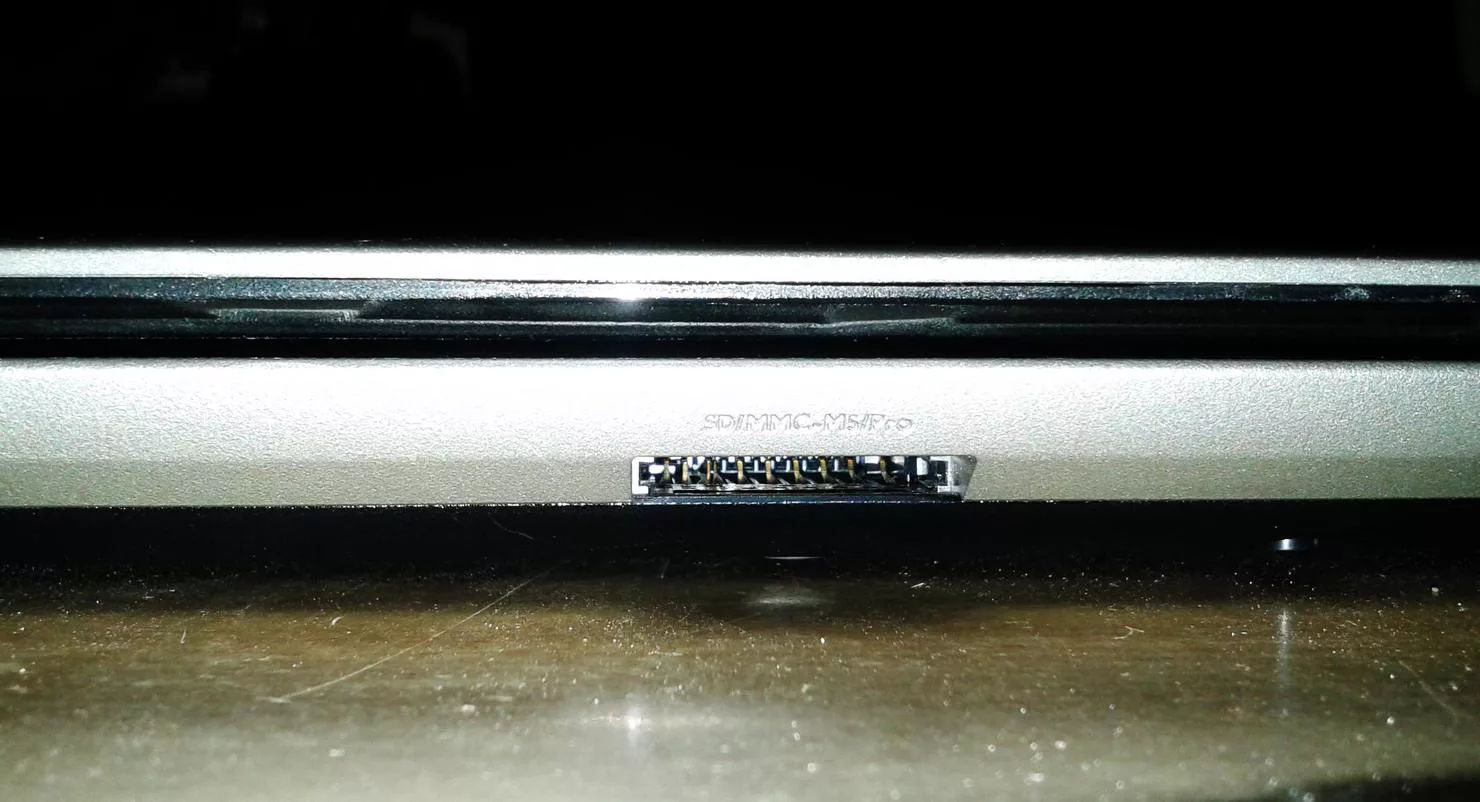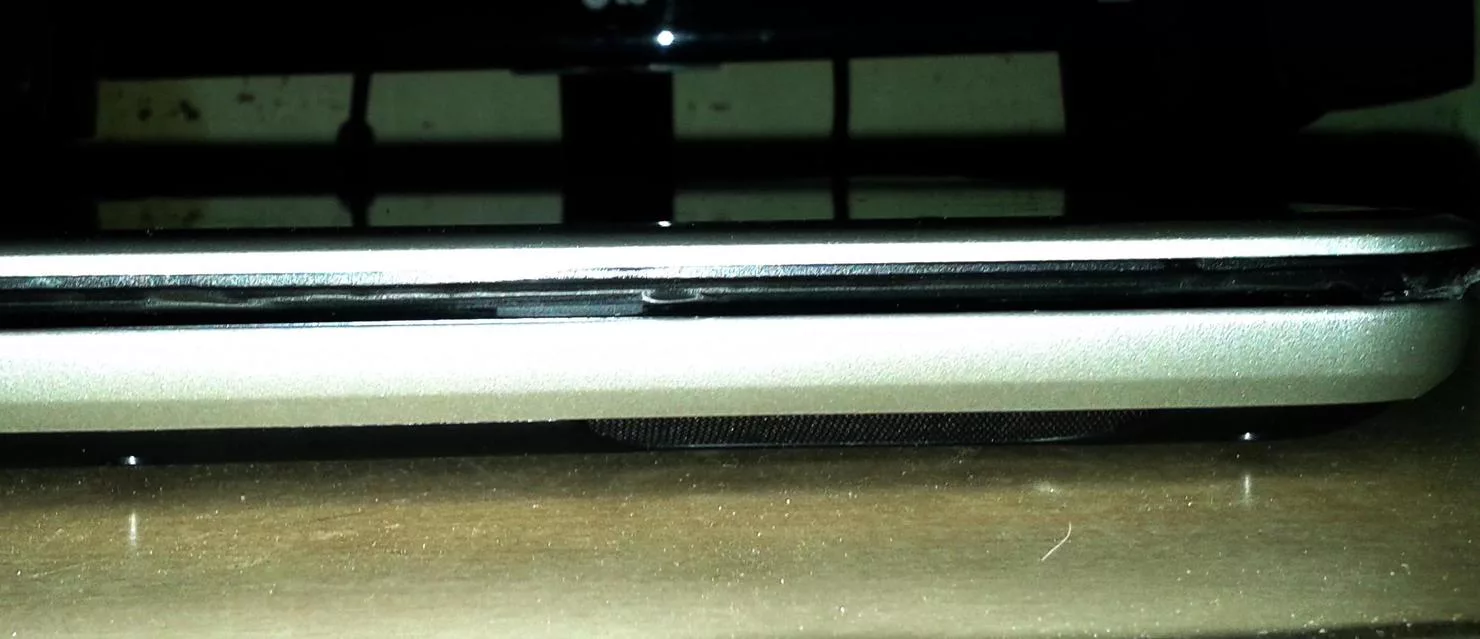 The Laptop is round around the corners, which gives a finishing touch to the sharp edge of the gadget. The front panel has 4 LED lights that indicates power, CPU usage, battery and Wireless device state. There are two stereo speakers on the front panel as well, located at the left and right side of the panel.
Rating: 7/10
Hardware and ports

Dell inspiron 15R 5521(Model No. – 5521/5521541TB2S1) is packed with 3rd Generation Intel Core i5 (3337U) processor with Mobile HM76 chipset, which is clocked at 1.8GHz (with turbo boost technology upto 2.7GHz) that ensures good performance during heavy tasks. It is buttery smooth for playing games and multitasking.
The 4GB DDR3 RAM out of the box (expandable up to 8GB) is sufficient for playing high quality games and handling the multiple task you throw at your system to be performed. The laptop offers 1TB regular SATA HDD with 5400 RPM (should be 7200), which doesn't feel slow. Read/write speed is good enough, which is perfect for daily use.

It comes with a Tray-load DVD RW Optical Disk Drive to play your favorite music collection that you have been proudly collected since the Music CD era. I rarely use the CD/DVD drive, because internet and other storage device is handy if it comes to storing my favorite stuffs for easier access.
There are 4 USB ports (2 x USB 2.0 and 2 x USB 3.0) – three on the left panel and One on the right beside the DVD writer. File transfer rate is optimal and performs fairly well. It comes with the standard Intel Centrino Wireless-N 2230 Wireless card and offers Bluetooth v4.0 technology for easy file transfers and seamless WiFi access.
The Laptop has Stereo Speakers with Waves MaxxAudio 4 technology. The sound is little bit on the treble side, you won't notice much difference, but its certainly not the best speaker for entertainment purpose.
It has 1.0 MegaPixel web Camera which offers decent image quality for video calls. The touchpad is responsive enough and doesn't lag during the general usage. Haven't tested it for gaming, as I always use my Razer Mamba during the game play.
It has 8-iin-1 multi-card reader, RJ45 Lan port and HDMI port in case you want to connect your Laptop to other devices for output.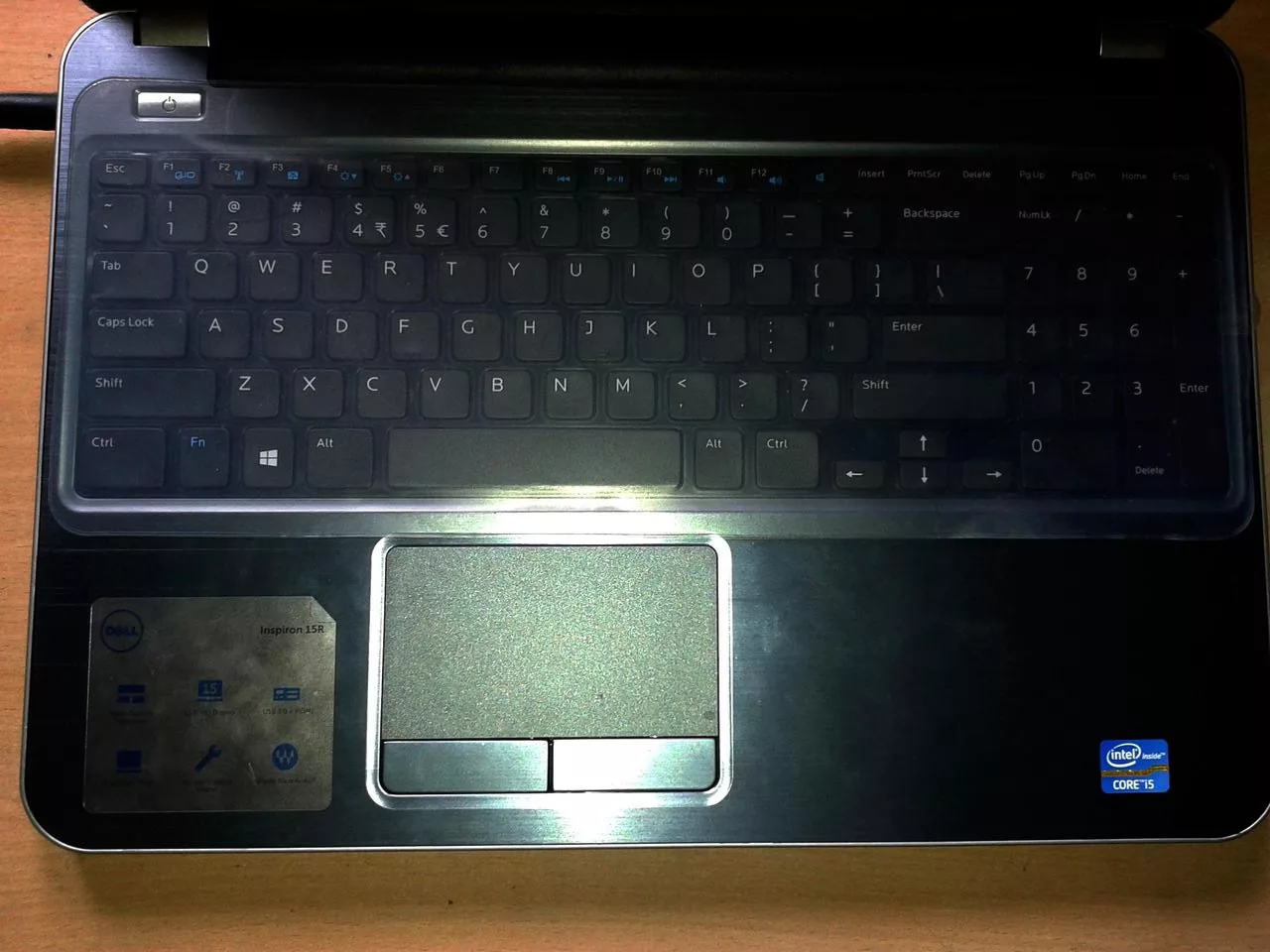 The keyboard layout is perfect for typing. I am using the same Laptop for composing this article, and I haven't noticed any misplaced key placement. You might have to get used to the well spaced keyboard if you have been using the smaller laptops before. The space bar is thicker and keys feels soft during the usage.
Rating: 7/10
Software and features
The gadget has pre-installed full version latest Windows 8 (Metro UI) OS, which is smooth and flawless. However, I don't like windows 8 for PC or laptops and do a complete format to install Windows 7 OS on new devices.
The Laptop comes bundled with McAfee antivirus with 15 months free license. It isn't the best antivirus out there but it can protect your gadget against the moderate security risks. If you are worried about the security, I recommend Kaspersky Pure or Kaspersky Internet security.
Rating: 8/10
Dimensions and battery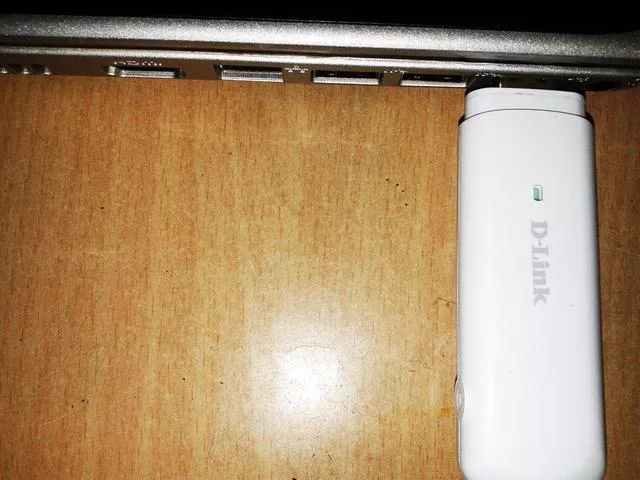 Dell inspiron 15R 5521 has a standard dimension of 376 x 259 x 25.3 mm and weighs only 2.22 Kg, which is optimal for 15.6″ laptop with the powerful features. The battery backup is decent and delivers performance and consistency. It stayed with for ~2 hours while playing Crysis 3 and around 4.3 hours while surfing the internet using USB dongle.
Rating 7/10
Verdict
If you're looking for the budget laptop, you are in luck. Dell Inspiron 15R 5521 is the perfect laptop for general purpose and meets the requirements of both professional and casual user. The dedicated graphics card along with the premium hardware ensures powerful performance and optimal user experience.
The display resolution might be an issue, dell could have incorporated Full HD resolution. It isn't a big deal, but for the price you're paying for the laptop, it could be the deal breaker. Overall performance is great, you won't experience any lag or inconsistency during the usage. Dell offers 1 Year full cover Home warrantly.
Dell doesn't have service center and you have to contact support for any issue you might come along. This might be little frustrating because you can't meet the representative at dell service center directly. The technical engineer will come at your home, few days after you have placed complaint.
If you are looking for a powerful budget laptop, just go for it.
Rating: 8/10