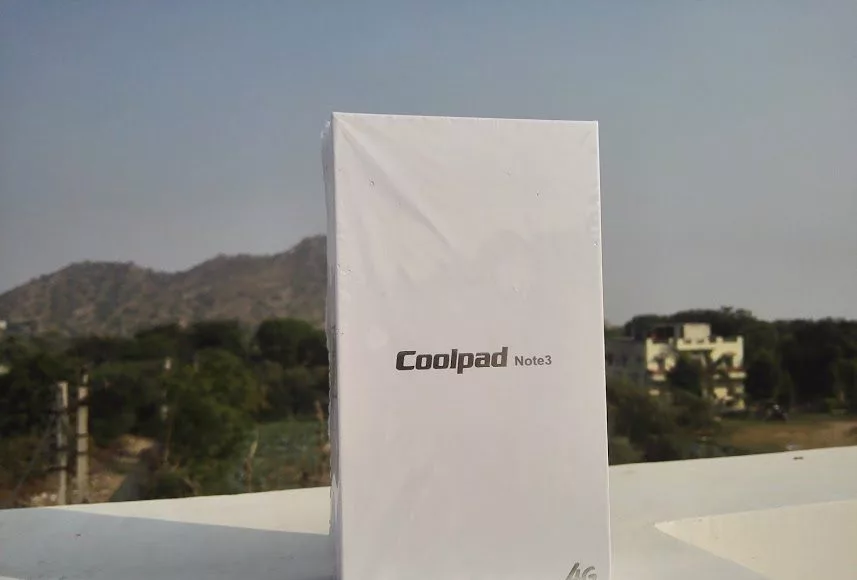 The smartphone market has been flooded with new mobile phone companies, many of which we don't even recognize. Unless we are specifically being told about their reputed history in the Chinese market, chances are we would end up categorizing them as a new start-up company. Honestly, when Amazon started promoting CoolPad Note 3 on their homepage, I was baffled to witness their greedy strategy to promote the unrecognized brand at a wide platform, exclusively! After a simple google search of 'CoolPad,' everything started to make sense, which eventually explained the motive behind Amazon's decision to support this brand.
Actually, CoolPad isn't a new company. It is a Chinese smartphone manufacturer, which is like any other popular brands, is one of the largest manufacturers of the smartphone. It is no different than widely accepted other popular brands, such as OnePlus, Huawei, Xiaomi etc. It started expanding itself to other parts of the world of distinction.
Unboxing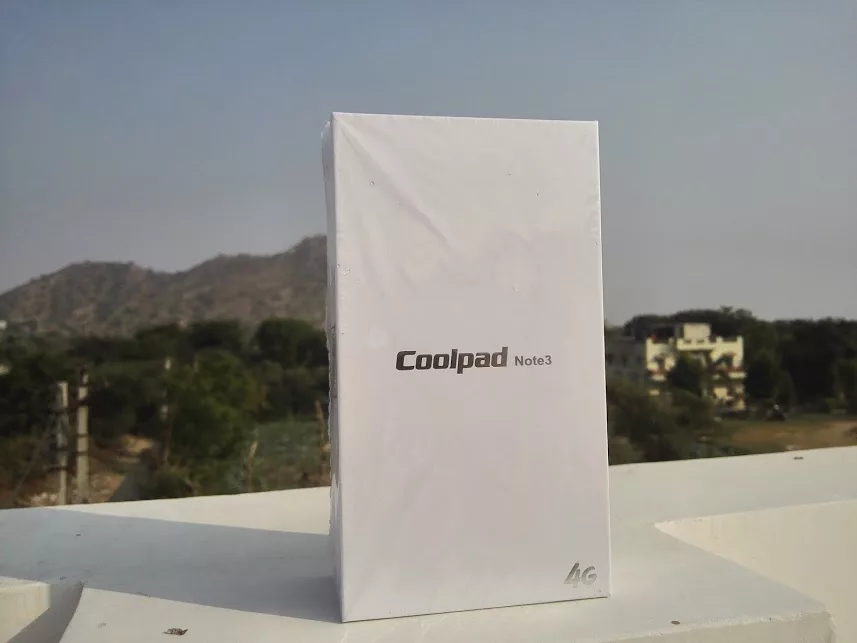 Before opening the box, we noticed a white block with "CoolPad Note 3" at the center and *4G* written at the bottom right corner of the front face. There were no description or specification texts to be found anywhere on the box. Anyways, we moved on, still being little confused about this.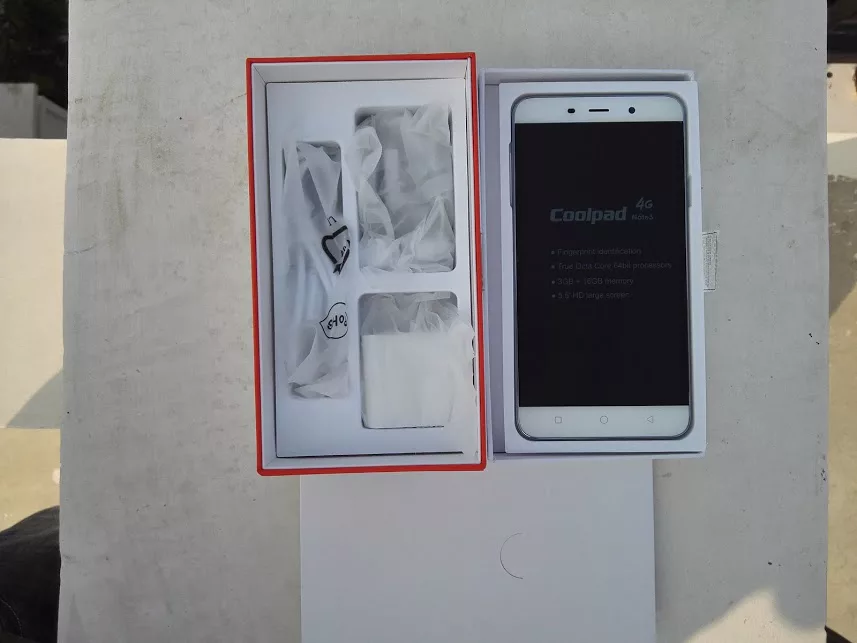 Inside the box, we found a brand new smartphone, an earphone, travel adapter (5V, 2A), a data cable, a quick start guide and a warranty card.
Build Quality
The CoolPad Note 3 is 5.5-inch (720p) smartphone with seemingly decent specifications at an astonishingly low price. The body is made up of plastic, which is expected at this price range, and should be easily accepted given you're investing very little compared to the other smartphones that come at a hefty price for a full metal body. According to the company, the smartphone's frame is made up of Aluminum-alloy, so you shouldn't be much worried about the quality of the inside, which is what matters the most.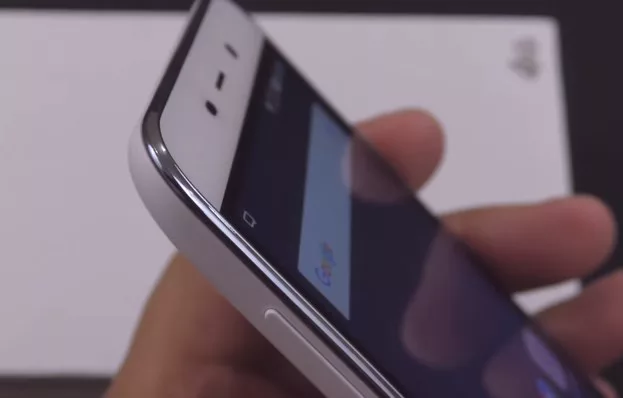 The smartphone has curvy back, which felt amazing while operating the phone. It sits ergonomically in the hands while typing as well.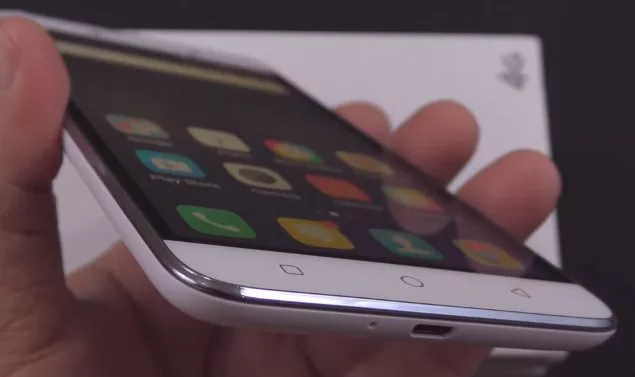 There is a rear camera with led flash, secondary microphone, a fingerprint sensor at the top, and a speaker vent along with the Coolpad logo at the bottom of the back side. The power button is on the right side, volume rocker on the left side, 3.5mm audio jack at the top and a micro USB port along with a microphone at the bottom.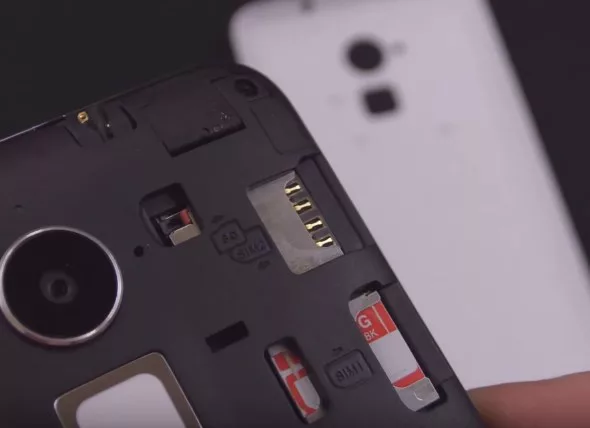 This dual sim smartphone supports dual standby 4G sim cards. There is a 3000 mAh battery, and capability to expand the storage up to 64GB.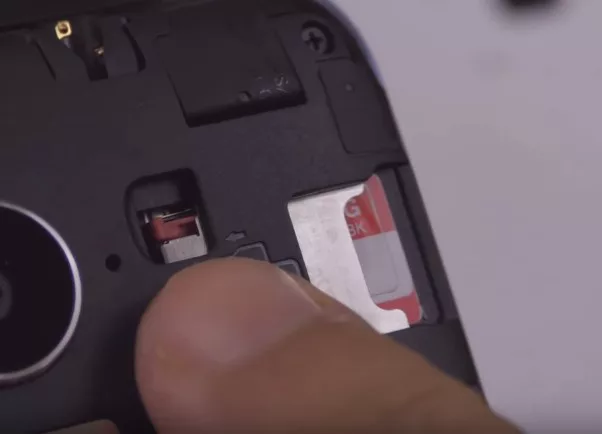 At 9.3mm thick and 155g in weight, this is not an easy phone to handle. The tapered rear edges and matte finish do help somewhat, but you'll wind up shuffling it up and down in your hand, and you'll have to be careful of your grip at all times.
Camera
The smartphone comes bundled with 5MP front selfie camera and 13MP auto-focus rear camera with LED flash. It has f2.0 aperture with 5 element HD Lens, which will supposedly take better pictures in a low-light environment.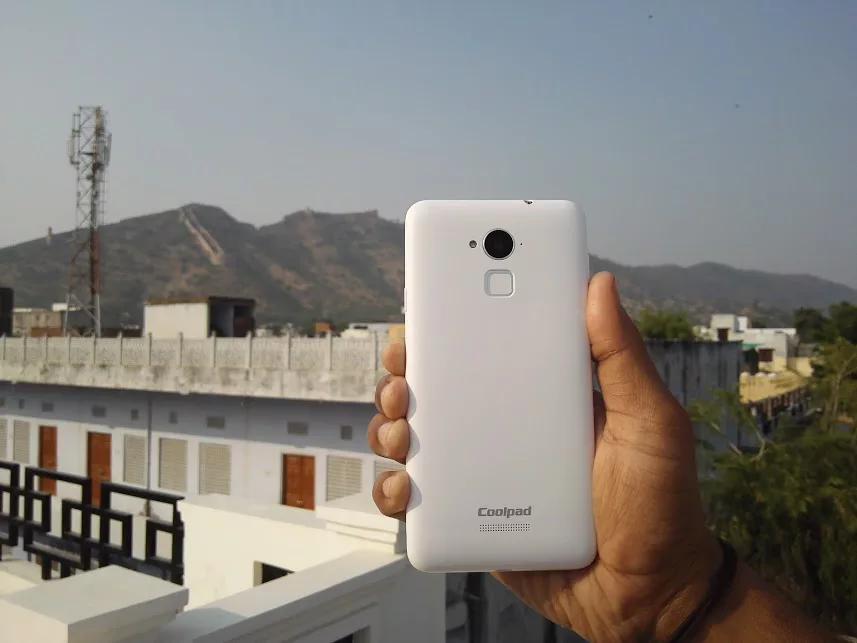 The 5MP front camera takes decent selfies, which looks good on a bigger screen such as desktop, laptops etc. The colors appear to be little washed off after being processed by the camera software. It is far away from the actual color which we see before taking the selfie. However, it is much better than any other smartphone's camera I've tested so far in this price segment.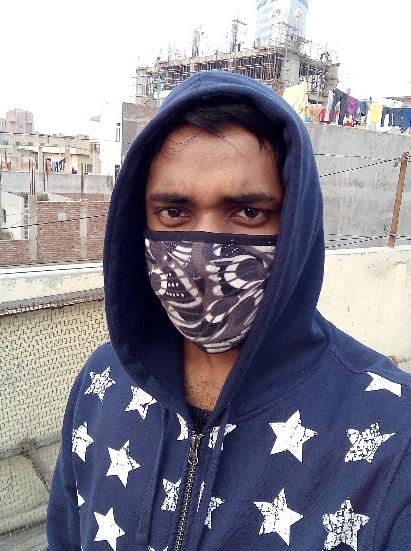 Click on image to see original
The rear camera is much better than the front camera module. It takes clear images in daylight, and virtuous images with proper lighting. The camera suffers a little in a darker environment, however, it can be mitigated by turning on the flash. There are noticeable grains spread all over the images, which can be annoying at times. The long shot suffered from blurry objects, unclear edges and grainy texture over the top.
On the bright side, the default camera app has some amazing tools/tweaks that will be praised by selfie lovers. The ability to slim-down the jaw-line in real time, Pro and beautification mode helps a lot to create a unique image.
Both front and the Back camera can capture Full HD High-resolution videos, but lacks Optical Image stabilization. You can't expect these high-end features with the smartphone in this price segment.
Click on image to see original
 Click on image to see original
Click on image to see original
 Click on image to see original
Click on image to see original
Click on image to see original
Click on image to see original
Click on image to see original
Hardware and Performance
CoolPad Note 3 is powered by 1.3GHz MediaTek MT6753 Octa-core SoC coupled with Mali-T720 MT2 GPU.  Performance-wise it goes head-to-head with Samsung Galaxy J7, which is currently priced at Rs 14,999 ($252.99). The 5.5-inch screen has a resolution of 720×1280, for an effective density of 320ppi. LTE is supported on Band 40 on both Micro-SIMs. Wi-Fi, including 802.11n, Bluetooth 4.0 and FM radio are standard.
Our Benchmark report reveals that the phone is a great performer in its price segment. Additionally, while playing games and performing hardware-intensive tasks, we noticed no lag whatsoever. The phone, however, did get little warmer around the fingerprint sensor, but it was barely noticeable.
The battery didn't disappoint us either, which kept the device alive for the entire day of usage. For average users, the battery should last 20-24 hours without any problem. You'd probably end up charging your phone once at the night. However, if you're an avid gamer, it will hardly last 6-7 hours with a single charge.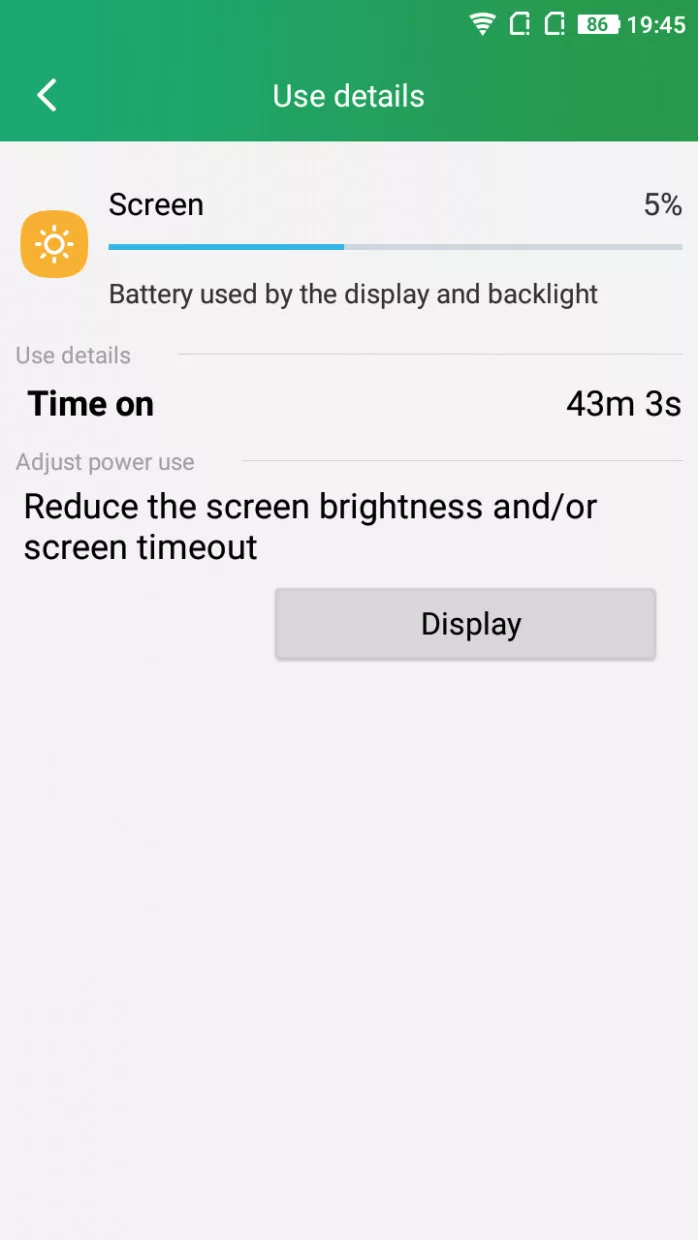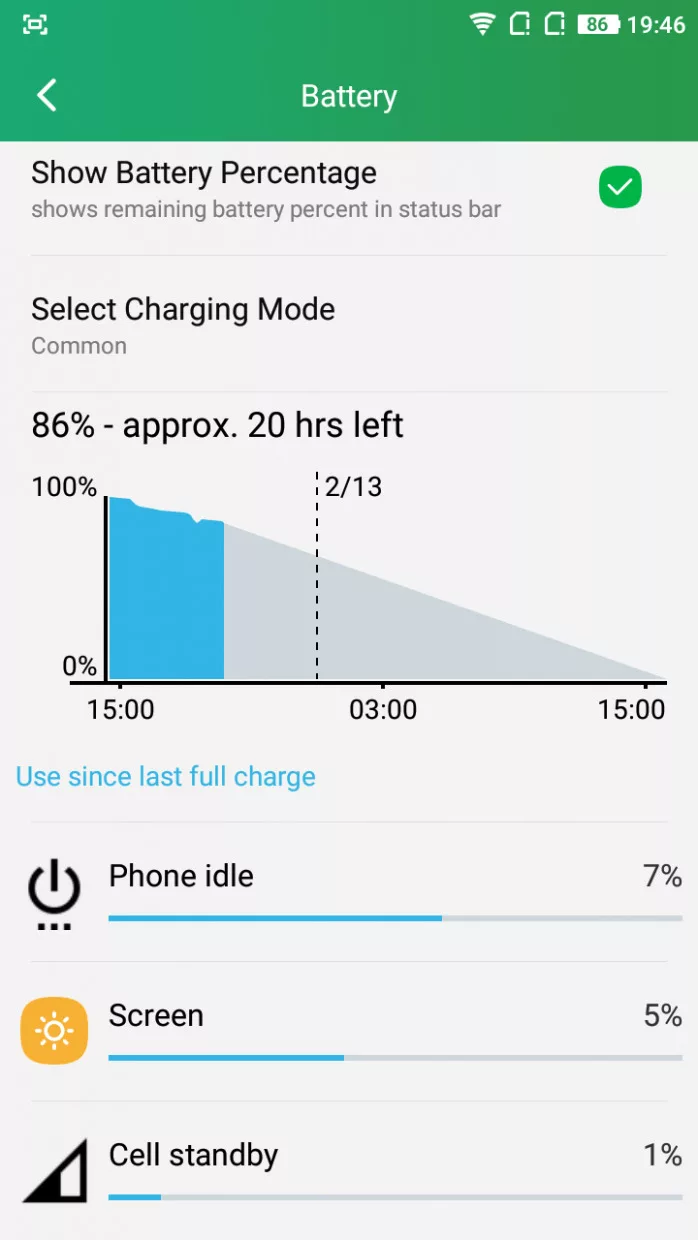 The display on the phone is a beauty. It is not the best display we have ever seen, and frankly, we won't ever will in this price segment but, the IPS panel on this phone just works. The sunlight visibility is good, adaptive brightness works as it should, and viewing angles are decent. Overall this phone might just be your day-to-day companion for media consumption.
The Coolpad Note 3 comes with Android 5.1 and the company's own Cool UI skin. We weren't too impressed with the cosmetic changes Coolpad has made to stock Android – a lot of it felt unnecessary (though your mileage may vary), especially the customizations made to the Settings app, in which it isn't possible to search for specific things. Needless to say, like any other Chinese smartphone, this phone lacks app drawer. If you really want to have stocked android feeling, you will have to download the third-party launcher. There are tweaks and UI enhancements by the company, which definitely allow this phone to stand out from the Smartphone crowd that flaunts the same stock user interface and features. Other than that, there isn't much to point out.
What do we think?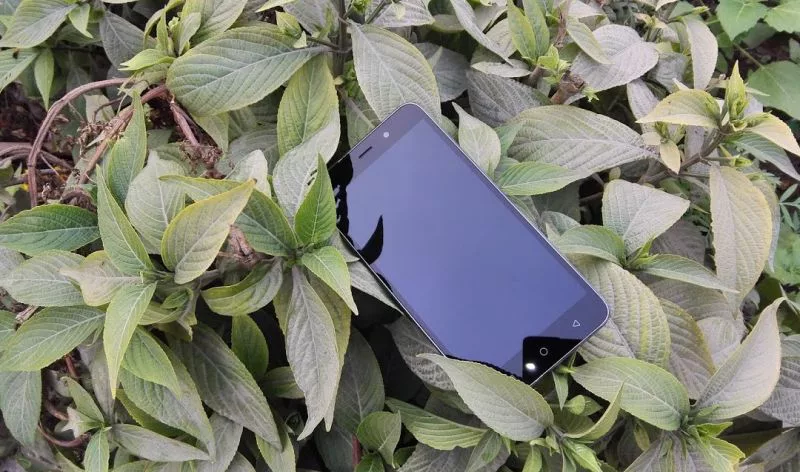 CoolPad has bigger plans for the future, the company is set to establish a dedicated manufacturing hub in India under the "Make in India" initiative. If they choose to make their next smartphones in India, it will definitely allow them to cut the price of the smartphone even lower, or bring better hardware specifications at a reasonable price bracket. The company also mentioned earlier that they are taking the market very seriously, and they're looking forward to having a refreshing smartphone line-up every few years to compete with others.
Initially, the phone was only available through flash Sale on Amazon. However, now that the company has shifted their sales under Open purchase, it is easy to recommend to others. There's only one strong competitor that provides better specifications with the full-metal body, 1080p display and widely adapted Snapdragon chipset – Huawei Honor 5X, priced at Rs 12,999 ($199.99), which will be our first recommendation is you have a flexible budget.
What it boils down to is the fingerprint sensor. If this is the feature you really want  at an affordable price, then this is the smartphone for you.