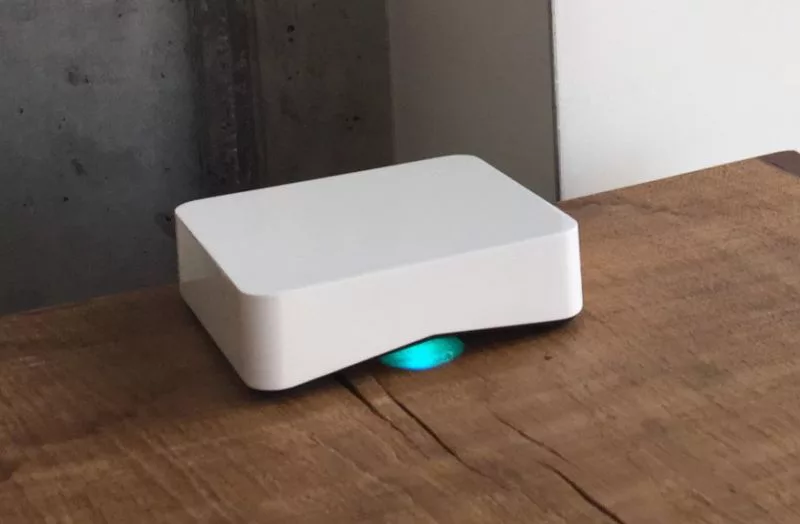 Gone are the times when every newly developed technology is based on old devices that are already out on the market. It's time for something new. Bitdefender came up with a smart security solution in the form of Bitdefender BOX, the one unified and independent solution for your home network security. The dependency of users upon antiviruses only is now obsolete since the BOX can handle it all.
What is Bitdefender BOX?
Imagine an antivirus software in physical form, where all your data is flowing in and out of the network is under constant supervision from the filters installed due to the hardware.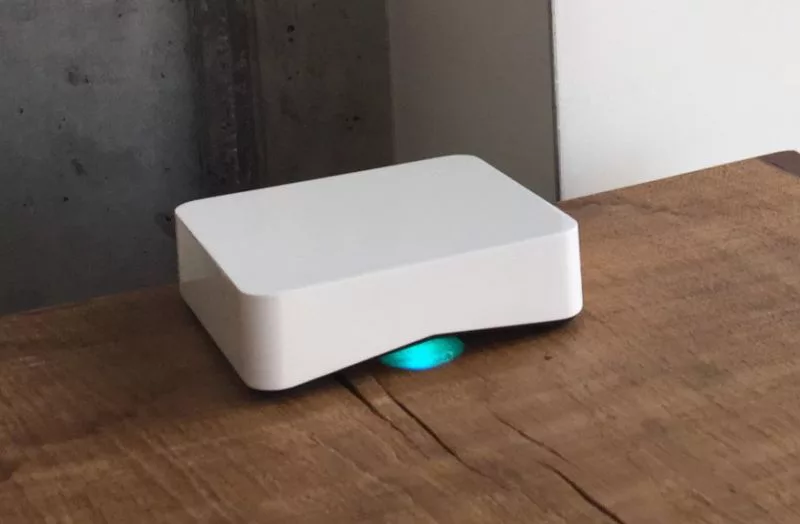 Adding a bit of intelligence to a small piece of networking hardware, Bitdefender Antivirus has now created a device for the security of all the devices under the Internet of Things, as a part of your home network. What's more is that the BOX provides you, irrespective of your geolocation, BOX administration control and intrusion notifications on your Android and IOS devices through VPN.
The device must be connected to the internet in order to provide uninterrupted protection. Every packet flowing in through the net ports is scanned and verified for signs of any malicious or fake phishing packets. One can either use the BOX itself as the router or simply connect it to the router. The service is provided only to those who are registered with Bitdefender, or will be after purchasing the device.
Specifications
It is a small, sleek, shiny and lightweight box with measurements 1.1″ x 3.5″ x 3.5″. Small enough to fit in a corner of the table, and adding to the scene too with its LEDs. Feel proud if you already own it, because every multinational company building has large security boxes with a quite similar purpose but with great maintenance cost.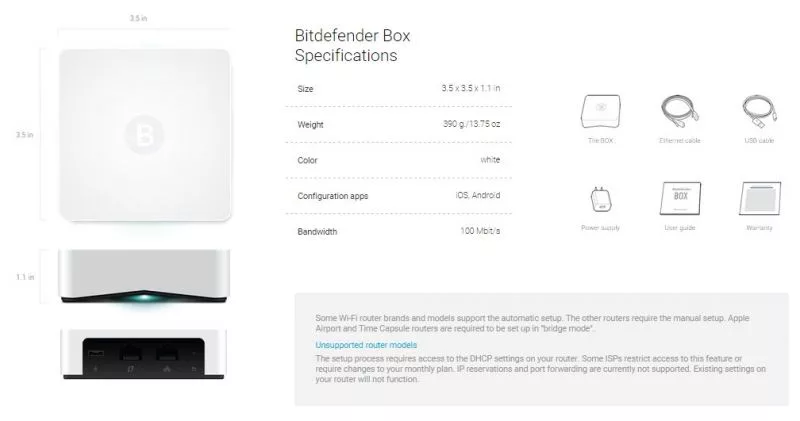 Packed with 64 MB DDR2 RAM, 16 MB flash memory and a single core 0.4GHz MIPS processor, it is surprising how this small device can handle all these tasks with such efficiency. Technology has really gone to the limits, and if you think you are in enough awe, wait till you hear about its VPN service out of your home network. Hardware wise, the device has a reset button (backside), two 10/100 Ethernet ports, and a very shiny cover, plus the Alien-eye LED. Under the hood, the chipset holds all the configurations and management interfaces, plus the connection modules to the cloud, handling all traffic monitoring.
Cost
Bitdefender is going to provide a free one-year subscription included in the $199 purchase for the device. After another $99 per year for the subscription update, once again you are free to live under its protection for one more year. Along with the BOX, if you really are a security guy, then there goes another $69.95 well spent.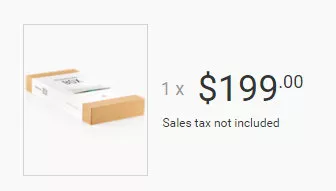 Setup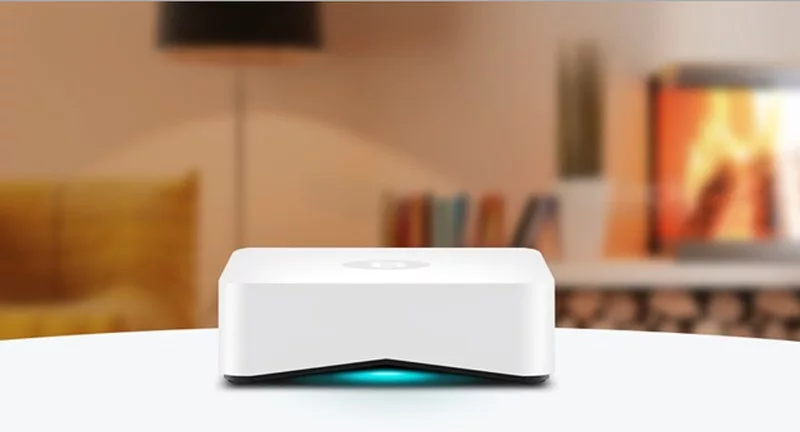 The device seems simple enough, but as we know, some simple devices tend to confuse people more than complicated ones. How are you going to connect the device to your home network connection without disrupting your network service? Bitdefender thought of that too. Detailed Quick setup and User-brief instructions are provided with the device and are also present online to make installation easier.
You might think that this makes it more complex, but you are wrong. Decide whether you want to use the BOX as the default router or add it as an overhead protection to the router. After that make the connections, and setup a few usernames and password, an optional change in DHCP settings of the router, and if you are special, then maybe a bridge mode conversion of your default router, to connect to the box , and that's it!
But remember, In order to complete the setup, you will require an interface. How were you thinking of configuring it? The download of the Bitdefender iOS or Android app is required to complete the setup. After this setup only, you can monitor the security of your home network, even when you are out of your home network range.
Bitdefender Box is also special because it provides the feature of VPN connectivity service to its users. All data streaming out of your mobile phone will be tunneled to the BOX at your home, which will forward it to cloud and thus providing your device with a constant link to the Home network security issue and configurations. Finally, Network Security solutions right in your hand, isn't that cool?
Look out for this device wherever you can get your hands on it. Seriously
Source: Bitdefender