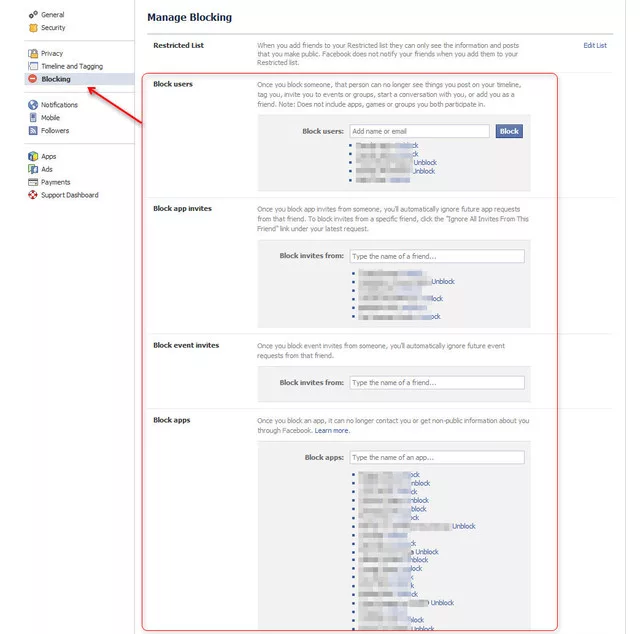 I will admit — I was one of the victim who had probably never spent a single day without playing the CityVille or Farmville at least once.
Then there came a deteriorating moment when 40% of ancestors of online gaming on Facebook started following up with what is more important in life and followed up with ditching this whole time killer crap. We started hating it so much that – even a single invitation from one of our old "gaming friends" irritates us!!!
Let's dump my individual scenario (however, it is true for most of us) and accept the fact that you don't like the game invitation at all. If you are reading this article it signifies the same. So, let's figure out how to block these game invitations for good.
Option 1 : Block it!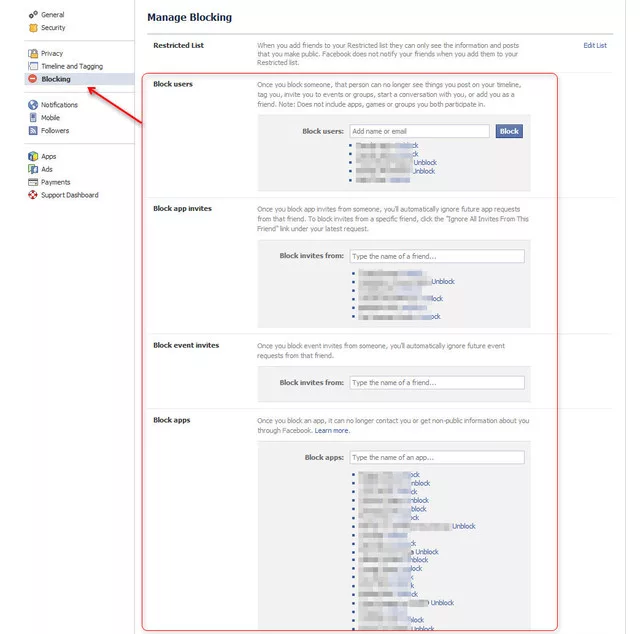 If you don't like a friend of yours sending an invitation for Candy crush, CityVille, FarmVille, Lucky Slots, Dragon City, Hidden Express, Diamond Dash or millions of other apps on Facebook. Actually, you can block any Facebook app – let it be game, social, health or other services.
Just go to the accounts settings
Click on Blocking tab
You'll find four different level to choose your invitation restrictions – users, event, app or to block the whole app at once.
You can provide the username, event name or app name.
Option 2: Custom mode
You can also block apps from your previous game/app invitation lists. To use this option go to appcenter and click on requests at the bottom left corner of the page. There you can also block future invites for a specific app, stop a certain user from sending you requests, or both.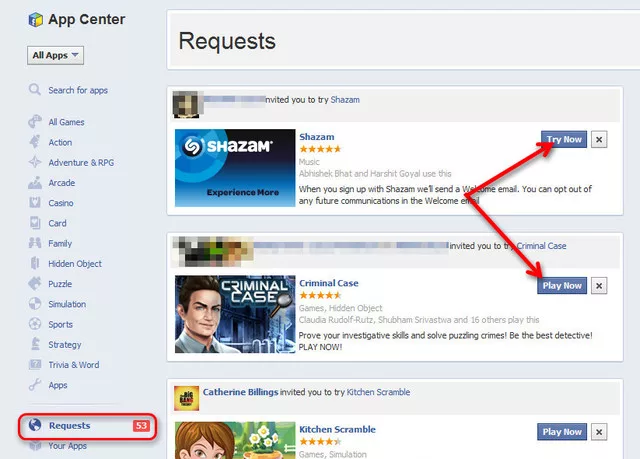 Click on "x" as stated in the above image. To block the individual app click on "Block Appname" (where "appname" is the name of the app you are about to block).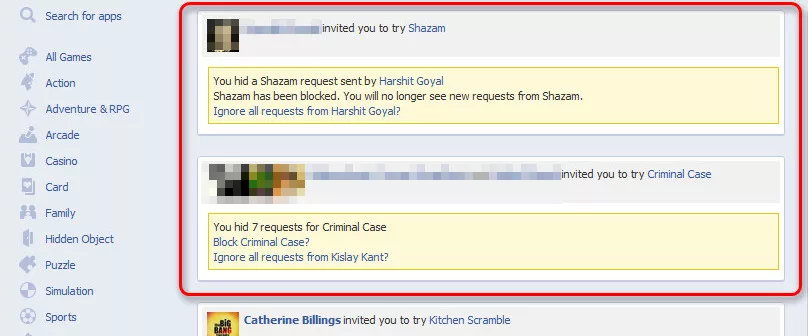 Confirm the app block in the next pop-up window.

Option 3: Block from notification

Stopping the onslaught on game invite notifications is actually as simple as clicking an X button next to the offending notice. Yes, it would be oh-so-nice if Facebook could learn that after clicking "no" 37 times, you don't want to play. But it's just not that smart (or maybe it's laziness), so turn 'em off.
Doing all this game app-blocking business may have put you in a cleaning mood, so why not go the extra mile? Check out the apps you yourself have installed in the past and delete those you don't use anymore by clicking on the X next to the app. You can also modify the visibility of your app's posts on your behalf by clicking on the Settings link.