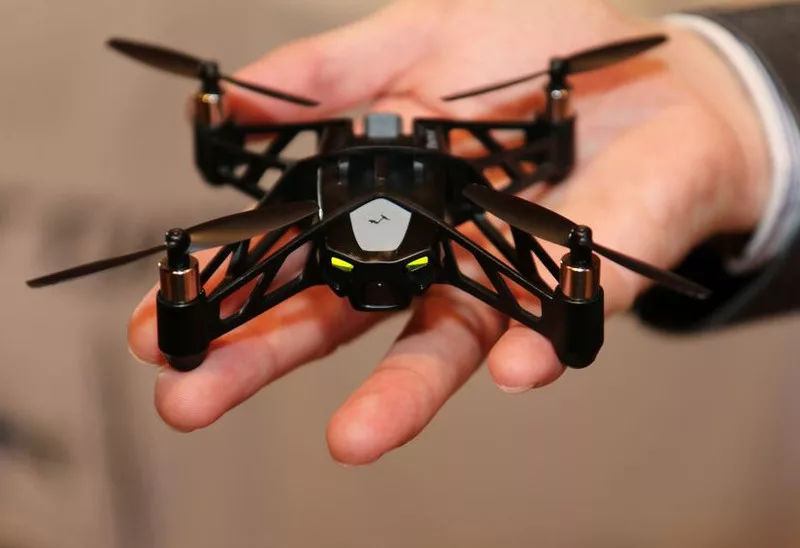 Smartphones are a fantastic piece of technology sitting in our pockets. They have managed to take everything that we could possibly require in our day to day adventures, and make this device hold all the power. Whether it is there to tell the time, shed light in dark situations (both literally or in the Google search for knowledge sense), become our calculator or even a dictionary, to name a few, these smartphones can do it all. Thanks to the large number of fantastic gadgets and accessories, these devices can be loved by all, no matter their age or gender. Here are five of the best gadgets that'll keep you entertained for hours on end.
Parrot Mini Drone and Jumping Sumo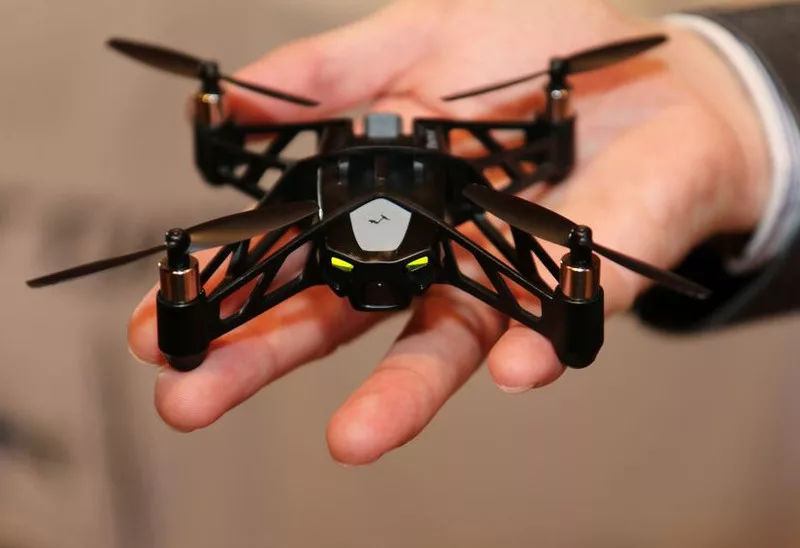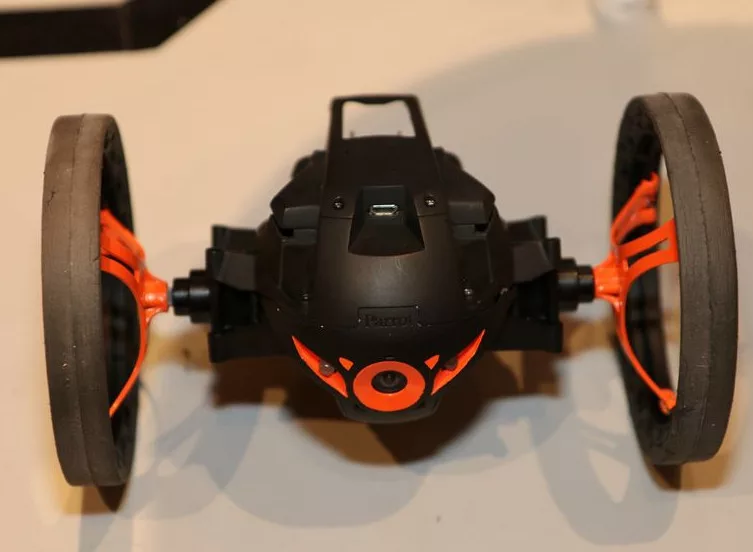 From the geniuses that brought us the brilliant Parrot Drone, comes two smaller, but equally fun, little gadgets for the whole family. What is brilliant about the Parrot range is that they haven't forgotten the endless fascination people have with remote controlled vehicles. What's not to love?
The Mini Drone is exactly what it says in the name, a smaller, lighter and cheaper drone that can be controlled via your iOS or Android mobile device. The Jumping Sumo gadget can only be described as something out of a Power Rangers episode. With two giant wheels on either side of its body, this monster may not be able to fly, but it can do one better. With the power to jump from counter to counter, there's literally an endless possibility of fun waiting to be had. Both these gadgets come standard with a front-facing camera, so there is no need for you to follow them around like some silent stalker.
Rover 2.0 Spy Tank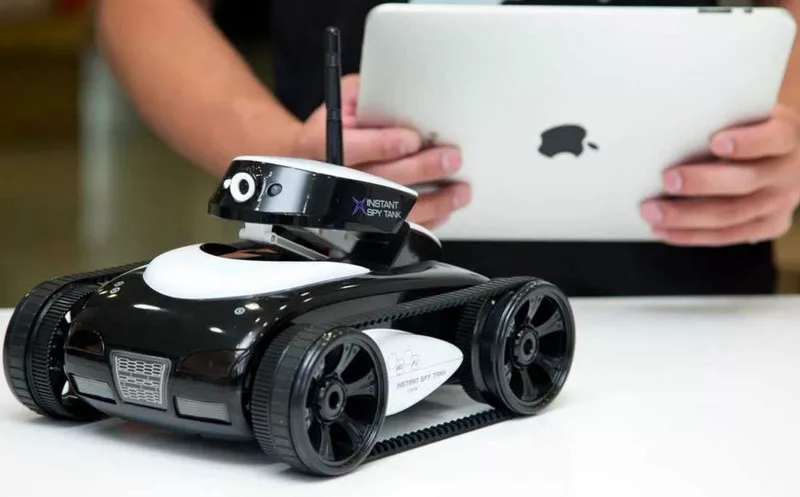 Sit in one room and check out what's going on elsewhere in the house with the Rover 2.0 Spy Tank. It links with your smartphone or tablet via Wi-Fi, working with a range of up to 100 feet through obstacles and 200 feet uninterrupted. You can see what's happening with the adjustable camera and hear what's being said with the built-in microphone, or transmit your own audio through its speaker — all in real-time. Its video feed or stills can be uploaded directly to Facebook, Twitter and YouTube. In case things get a little dark, just switch on the headlights, or better yet, the infrared-based night vision mode! Powered by 6 AA batteries, this is the ultimate toy for geeks.
Romo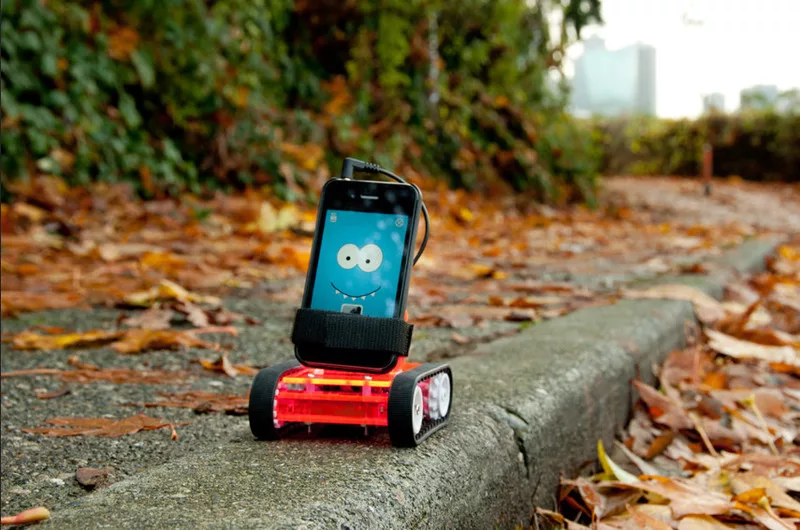 How would you like to have your own R2-D2? Romo turns any iPod or iPhone into a cute robot with its own personality. Essentially, Romo is a wheelbase in which you dock your iPhone or iPod touch, and load up their proprietary app that provides Romo with a cartoony face (with a range of emotions) and gibberish speech, much like R2-D2. Romo works via facial recognition to become an e-pet, and also includes telepresence to let you control it with another iOS device or the Web. There may not be much reason to buy a new iPod touch, and this is a great way to repurpose an old one.
DoorBot wireless doorbell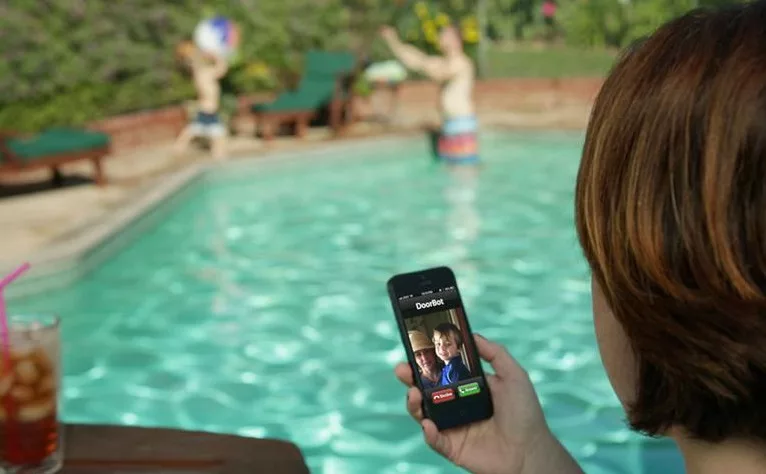 Another great privilege that your smartphone offers is the ability to have a wireless doorbell which is perfect for when you're away, working in the garden or when you simply don't hear the regular doorbell.
This smart doorbell also has a camera that transmits live video and audio through an app so you'll be able to see who's at the door and to communicate with them. The DoorBot it's actually very useful in many different cases. The interesting thing is that you'll be able to that from anywhere in the world so you'll know if anyone's at your door even when you're somewhere else.
Throwable panono ball camera captures 360 degree panoramas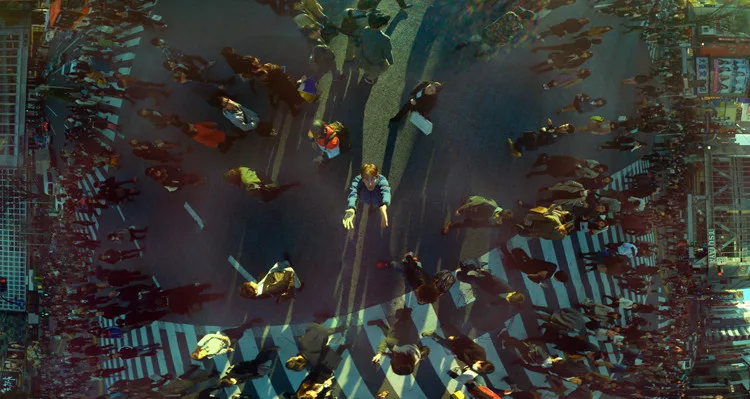 Going beyond typical panoramic photography, berlin-based company panono has developed a throwable ball camera packed with 36, 2.0 megapixel lenses that shoot in the air simultaneously. launched on indiegogo, the interactive device captures 360 degree moments in high-resolution and can be viewed in its entirety using the panono app. users can move their tablet or smartphone up and down as if they were inside a full-spherical image.
Bonus: iPhone Slot Machine
Everyone loves gambling and the experience that is a casino. With all the bright flashing colours, the glorious sounds that emanate around the room, and of course, the winning. The only problem is the journey one has to inevitably make in order to get to their nearest casino. Well, this is no longer a problem. Thanks to this awesome docking station, one can have all the excitement of a casino, in their pocket. Simply slot your device into the one-armed-bandit docking station, and let the winning begin. Unfortunately this accessory currently only works with a small number of casino applications, but this isn't a worry that will last too long. Thanks to the people behind jackpotjoy, one of the biggest online gambling sites out there today, one can expect to find more and more of these gadgets popping up, catering to all of our wildest casino needs.