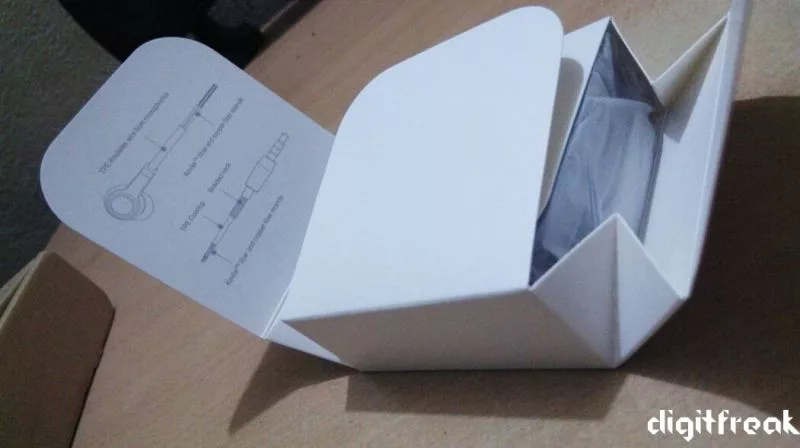 We received Mi earphone last week, which allowed us to test it for a reasonable period of time. We know any music device requires a sufficient burn-in period, which is an essential step to tap the full potential of the device. We used Tekfusion Burn-in tool up to ~4 hours for next 3 days. Like any other bang-for-the-buck budget device, it delivered surprisingly good performance but managed to disappoint us in some areas.
Packaging
Xiaomi Mi headphone is shipped in one of the prettier looking gift box packages than other products in similar price range. Opening the outer package to reveal the inner box, felt more like unwrapping a gift. User instructions were intelligently written on the inner side, with a transparent plastic box containing the product at the center. There is a reason it was awarded 'Red Dot Design Award,' and it is not some unpopular award as the previous winners include prestigious brands such as BMW, Sony, Apple, Siemens, and Adidas.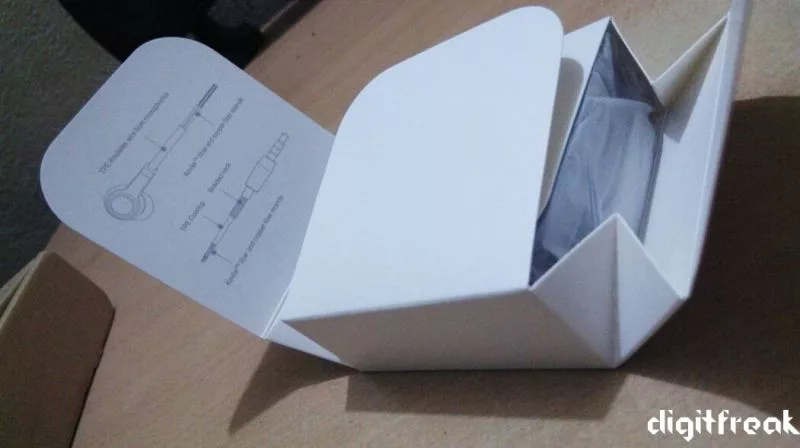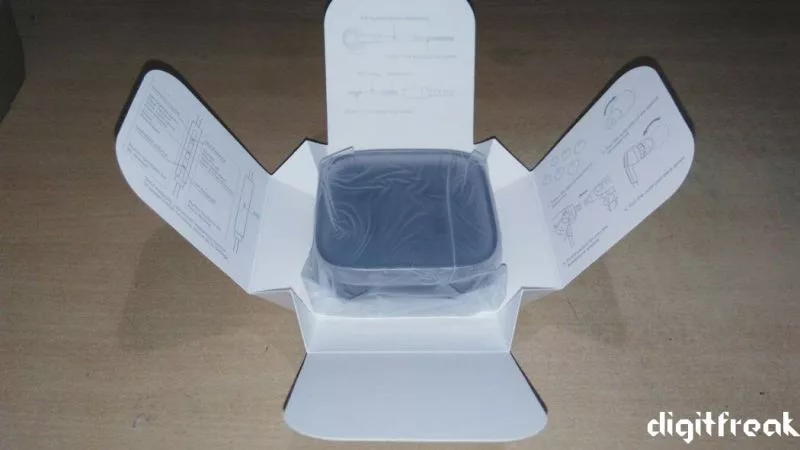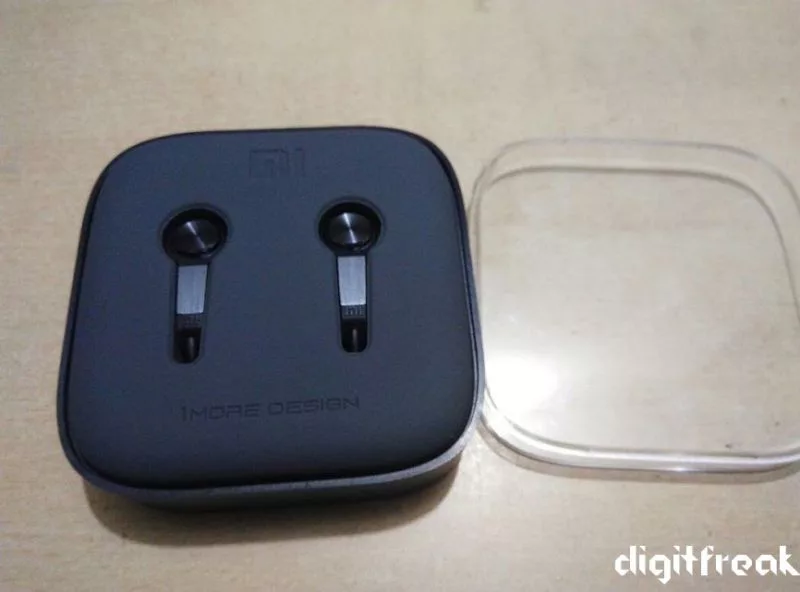 Build Quality
Xiaomi has launched 2 different In-ear headphones in India so far, promising more to come in the future. Although, it is obvious that the build quality would naturally suffer for products in budget price segment, but Xiaomi Mi In-ear headphones did manage to surprise us with acceptable performance and build quality.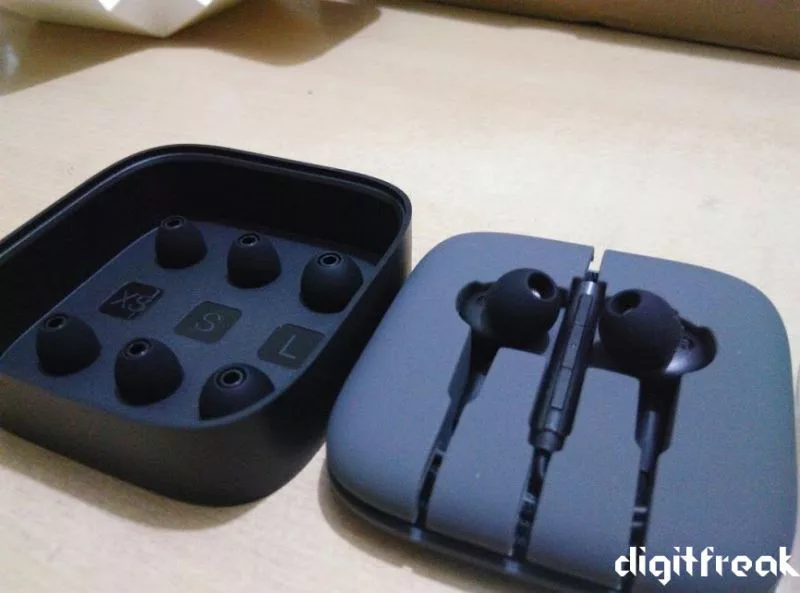 It is little weird that Xiaomi didn't codename their earphone, makes it difficult to call it with the unique name, rather we will have to settle with "Xiaomi Mi In-ear headphone". The fact that their previous earphone had piston design, and this one has been promoted to have an ergonomic design. The earphone has a long tangle-free kevlar fiber cable. Strong, break-resistant kevlar fibers protect wiring and extend its lifespan, while braided sleeving prevents tangling. The end sections are sheathed in TPE to reduce friction with clothing, preventing an annoying "stethoscope effect" or noise interference.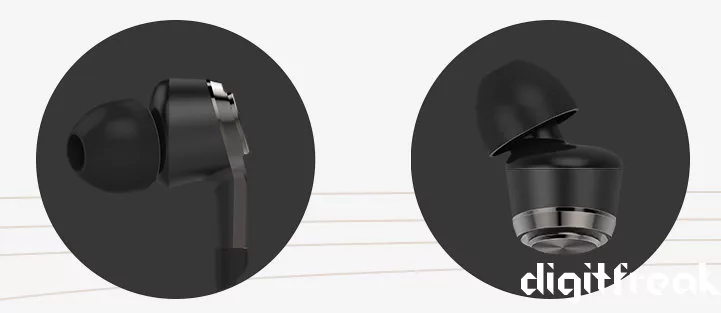 The ergonomic design is great, and it is suitable for most of the cases, especially if you're looking for a daily driver for morning walk or exercises. The earpiece is specially designed, which is angled at 70 degrees downwards to prevent slipping and ear buds are angled 120 degrees outwards for a comfortable fit. It does provide a great experience while listening to the music, and you'll notice the difference right away but, it certainly isn't something new.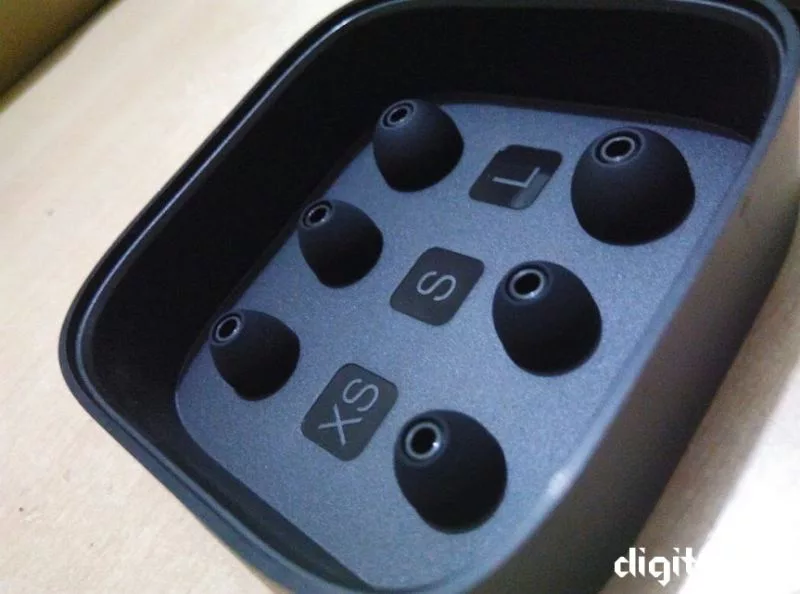 There are 3 standard earbud tips inside the box, which can be used to replace the default piece to better fit your ear canal. These are soft and comfortable on ears while we were listing to the music for a long time — No complaint on this section. There are 3 buttons on the controller – volume rocker (+/ -) and action button. This controller also comes with built in Knowles microphones. The buttons can be used to answer / reject calls and control the media, player.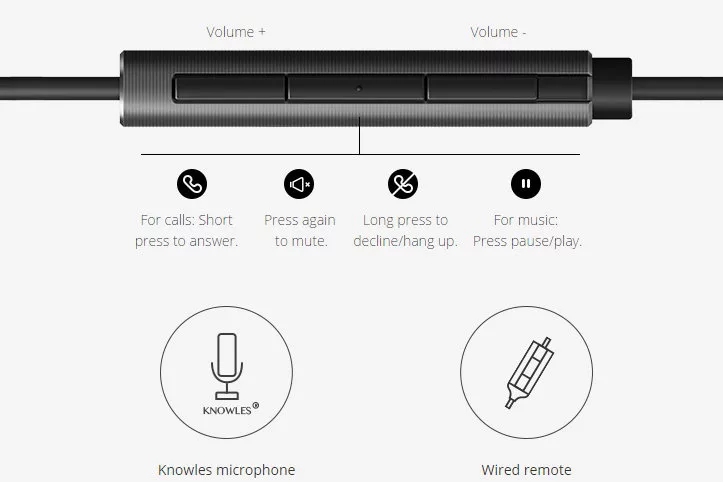 Overall, the earphone does provide better build quality and experience, considering the price.
Beats & Melodies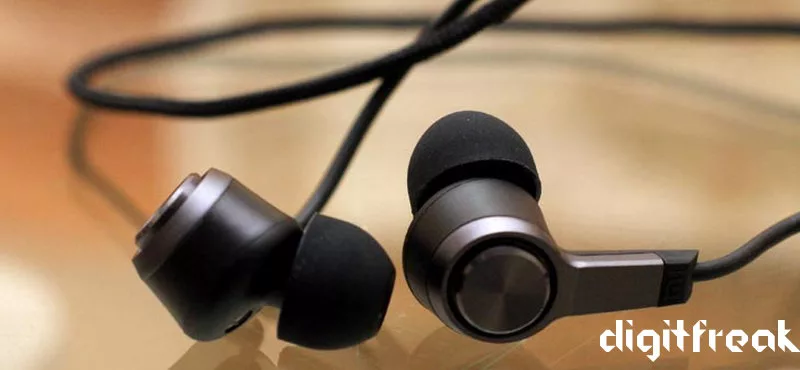 The new Mi in-ear headphones feature an aerospace-grade metal diaphragm with a patented 'sandwich' design. The company states that the headphones have an optimized front cavity for improved treble performance. To optimize mid-range and bass performance, Xiaomi has modified the classic transmission line enclosure design with a patented sound chamber that incorporates spiral airflow channels and extended bass output sound holes. The device will be available in a Space Grey color variant and weighs 14 grams.
I tried the earphone on several smartphones that I had and it worked on all. The next thing I tried was playing the same audio file on different headphones. I used a low-quality headphone, good quality, premium quality and this Mi In-ear headphone.
Mi earphones did perform fairly well and successfully delivered quality performance throughout the testing period. It has high treble, and mid-bass; gets a little shaky if you crank your device to full volume. However, when compared to some other earphones in the same price segment, it did manage to deliver the similar performance if not better.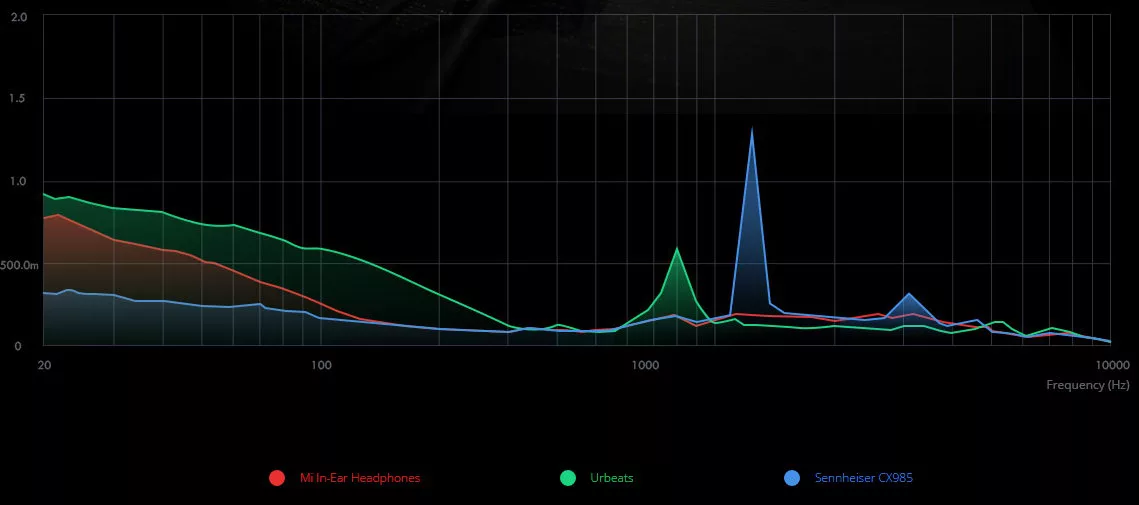 There was only one issue that was little annoying and led me to use it less often. I usually listen to the songs when I go to bed, and the ergonomic design of the earpiece makes it painful to carry on my habit. It proved to be a nightmare for me because listening to the music is the only way to compel me to sleep. It's slightly bent earpiece and big bulging back makes it painful to wear it to bed.
What do we think?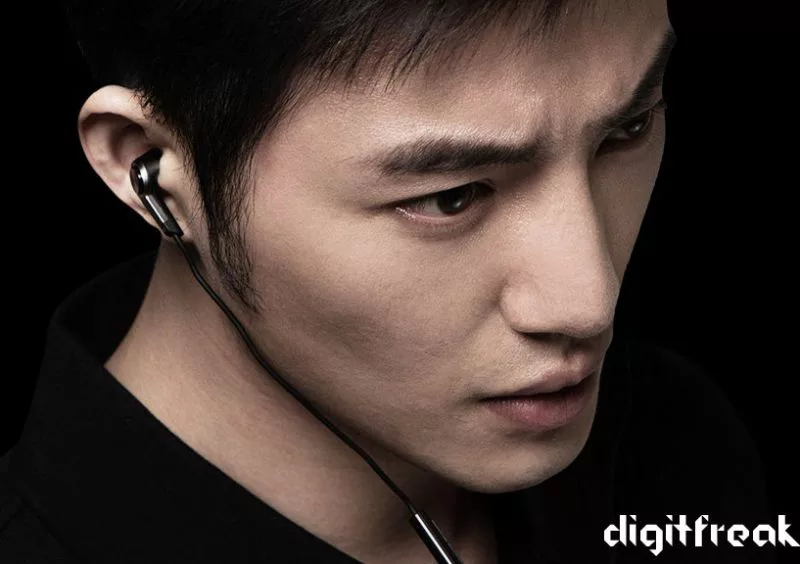 If you have been using low budget earphones earlier, you will probably love this product. It has great frequency response and total harmonic distortion. It is made of the finest material for stable and consistent permeability. It won't disappoint if you're looking for a daily driver, but bedtime music might be a little difficult. It isn't the best, but for Rs. 999 ($15), it sure is a bang-for-buck.
Specifications of Mi In-ear Headphone
GENERAL
Headset Design
Canalphone
Brand
Mi
Wired/Wireless
Wired
Type of Headset
In the Ear
WARRANTY
Warranty Summary
6 Months Warranty
MICROPHONE FEATURES
Microphone Type
Built-in-Microphone
Conductor material
Enameled Copper wire
Speaker Impedence

32 (ohm)

sensitivity
98dB
Jack Type
3.5mm gold plated
Frequency Response Rate

20-20,000 Hz