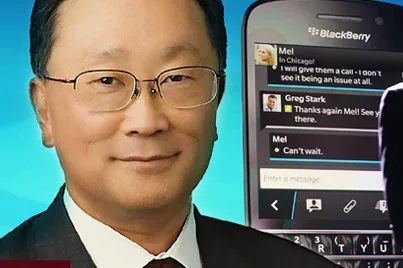 Today owning a good smartphone is not just a luxury, but it has become a necessity too. The mobile has completely changed the way we live. Our phones have become our life partners in all the way. It's no surprise that every now and then, we hear the news about a new smartphone with the new features, launched in the market. However, if we look closely, iOS and Android rule the gadget kingdom. As of 2015, the BlackBerry OS market share hold merely 0.3% while Android is at 68.4%. As mentioned by Apple CEO Tim Cook in his interview with Business insider, between Q1 2014 and Q1 2015, they increased their market share in the 5 prominent countries Germany, Britain, France and Italy to 20.3%.
However, not the one to be behind, BlackBerry has decided to take things further and revive their turnaround by selling 5 million pieces of the handset in a year or otherwise stop making the phones entirely.
The BlackBerry CEO John Chen talked about the same in an interview to The Verge. He mentioned that to make their business lucrative, their current goal is to sell 5 million units in a year otherwise they might have to leave the smartphone business.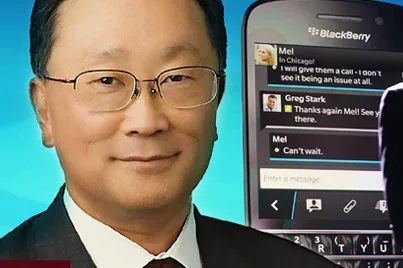 Image courtesy John_Chen-blackberry-facebook-web.jpg
Let's not forget that this Smartphone manufacturing company used to lead the market once but with the entry of its rivals Google and Apple, they slowly started to get tough competition and lose shares. If we look back, Chen took over the company when the company failed in their deal with equity firm Fairfax. At that time, the company was still hoping that their new smartphone BlackBerry 10 will bring back the lost glory. However, they didn't succeed and then-CEO Thorsten Heins resigned, letting Chen enter the scene.
Chen added that the demand for BB10 devices is limited to the high-security business only; like governments and hospitals, where strongly encrypted devices are required. He mentioned to Reuters that the company can still make a profit if they are able to sell around 10 million phones a year. But when we glance at what their rival companies sell, it's nowhere near them yet.
Meeting this high figure is quite crucial for the company as I remember that BlackBerry was once a heavy-duty name in the mobile market and it was a thing of proud to own one. However, the scenario has changed now and only the next year will say whether the company will completely stop making any more hardware of it.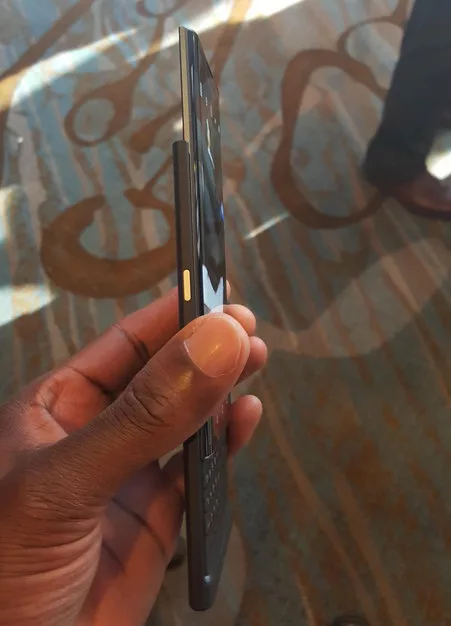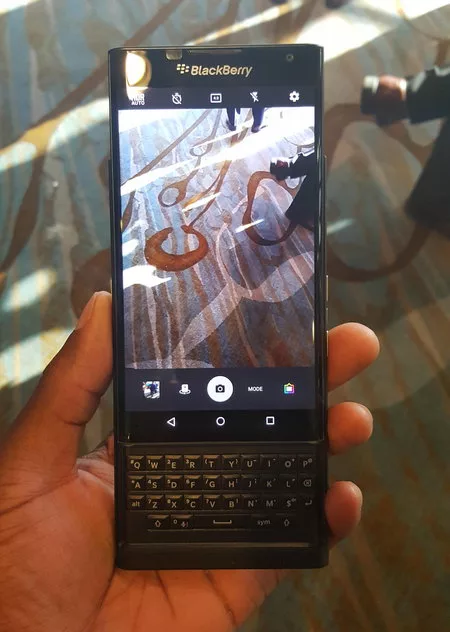 Image Courtesy: Reddit
In case if BlackBerry decides to exit the market, Chen said the company would focus on extending their strong security services to other platforms in a form of new handset Priv mobile. The idea behind this BlackBerry-Android merger is to combine the ease and diversity of Android with BlackBerry's top security features which may help to attract more customers. This latest phone is their final attempt to stir the market. It would be the first BlackBerry smartphone which will run on Android (or any OS other than its own) and at the same time, it will be also one of the safest ones. The upcoming Priv smartphone runs Android along with some BlackBerry apps. This new changed BlackBerry is supposed to have better technology and other high-end specifications which might make it a right candidate to race against Samsung and other gadgets.
One thing is for sure that making customers switch to Priv might be another issue and Chen may have some difficulty in making the new device reach the masses as most of the people don't think about BlackBerry when they think of buying a new device. While you may cling to your BlackBerry 10, what happens in the next year, nobody can tell.
What are your feelings about this? Do you love BlackBerry? Which of its features are useful to you? Will you stick with it or will change over to another OS? Please leave your opinions in the comments section below.