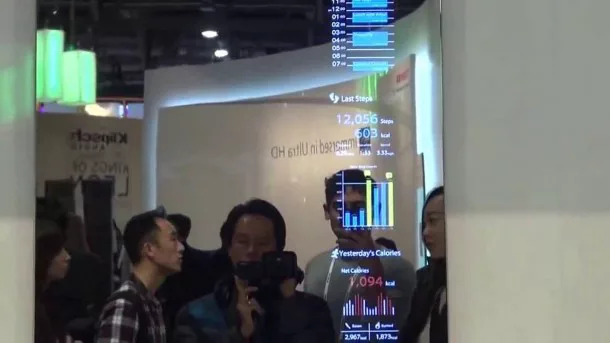 The International Consumer Electronics Show (CES) has always been a pomping witness to some of the most amazing inventions and products. The recent CES-2014 held at Las Vegas is no exception when it comes to bringing out innovative ideas and concepts to the eyes of people.
Well, what we are talking about is the new Smart Mirror by Toshiba which has been unveiled this year at CES. We are bound to say that the gadget is simply amazing. Although, very little information is available about the device and how it actually works, it do revives the memories of all those science fiction movies like Iron Man and Avengers. Just a swap over the screen and there you go! No doubt, we all wish to have such an amazing technology at our home.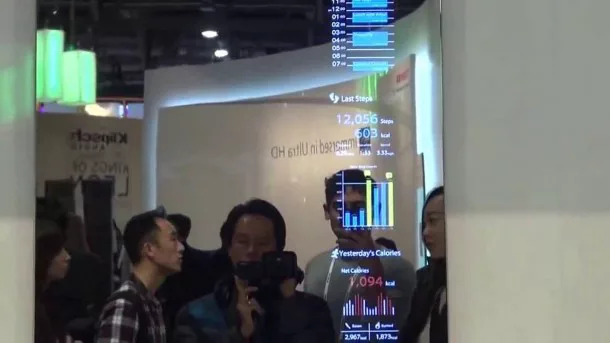 The gadget is being called as 'Multi Display in Black Mirror' and the basic idea revolves around offering the benefits of a tablet in conjunction with a everyday mirror. Toshiba exhibited two different environments which can possibly make use of this gadget : kitchen and the washroom. While the bathroom setup provided details regarding weather details, fitness monitor and other related information, the kitchen arrangement surely was an eye candy for the show. It illustrated how the gadget would assist the users in making a recipe or making use of one already present in the database. It even provides flexibility for adjusting the recipe according to personal taste. The user could carry out interactions with the mirror using a camera in a much similar fashion to that of Kinect with an Xbox.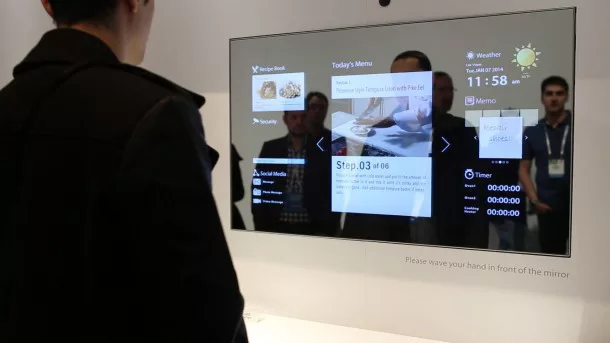 The Smart Mirror is no doubt an intriguing innovation but unfortunately, Toshiba has no serious plans of bringing the mirror in the market at this time. However, if this concept is realised, then soon we would have a mirror that would serve various basic needs in every living space like kitchens or living rooms.
If everything works fine, then we're not too away from the day we'll have this house of future!