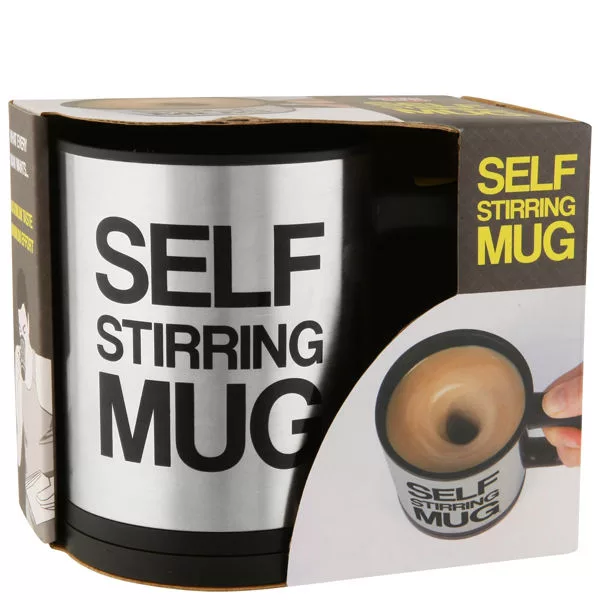 Do you often keep up late at night and study or work on your office projects? At that time, if someone makes you a cup of coffee, you'll surely love it! Won't you?
But, what if there's no one around to do that favour? Unfortunately, you'll have to make coffee yourselves and later on will have to wash the dishes too? And in that case, the stirring spoon is an added burden. Wouldn't it be better if the coffee stirred by itself? That sounds magical..
So, here comes the 'Self-Stirring Coffee Mug' for you that relieves you from the burden of that extra spoon!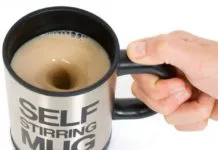 This smart mug takes care of the self-stirring itself and it doesn't add any new flavors to your coffee. The originality of your coffee stays intact! The device runs on battery and is made of stainless steel.
It blends your coffee for a perfect mix with the help of a spinning disc fixed at its base. You just need to place two AAA batteries in the cell cabinet. Then, fill up the mug with your favorite hot beverage, put in the additives and let them whip! The mug has a snap-lock lid that helps in keeping your coffee hot for longer durations. An advantage that the mug offers.
It's a great device indeed! Plus, it can be really very useful. Well, if you're planning to gift anything to your friends or colleagues then, this mug stands out to be the best one!