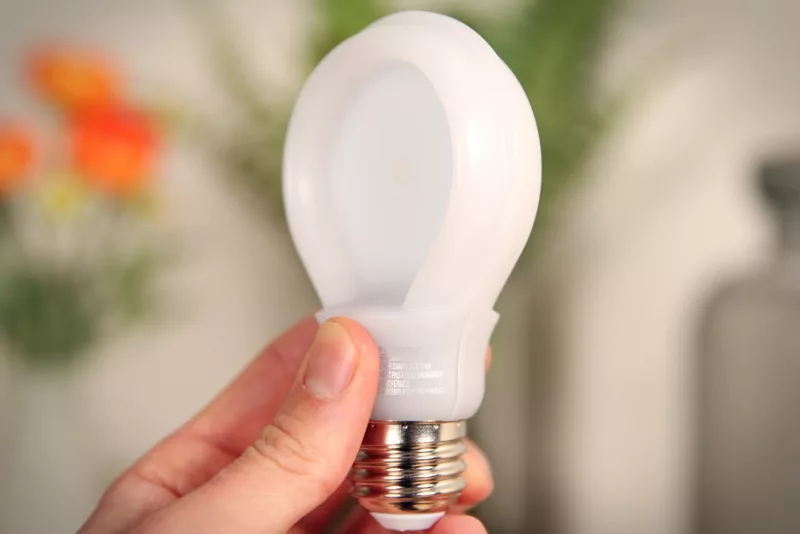 Light bulbs have always been significant to the success and bright future, ever since it was invented. We actually can't imagine life without bulbs and other light emitting medium that brightens our life.
Incandescent lights have acquired the same almost spherical design since the very beginning; It sure evolved a little over the time and became a little more power efficient and productive. But, that is about it change now!
Philips has invented a new light the bulb that is now only power efficient, but it has a new unique flat design. Using just 10.5 watts to give off 800 lumens, the SlimStyle LED offers the usual upgrade in energy efficiency, but the true story is the shape of the thing.
Unlike traditional bulbs, it's flat, with a string of LEDs arranged into a horseshoe that arcs out from the base of the bulb. The new shape is designed to do a better job of dispersing heat than traditional LEDs and eliminate the need for weighty aluminum heat sinks.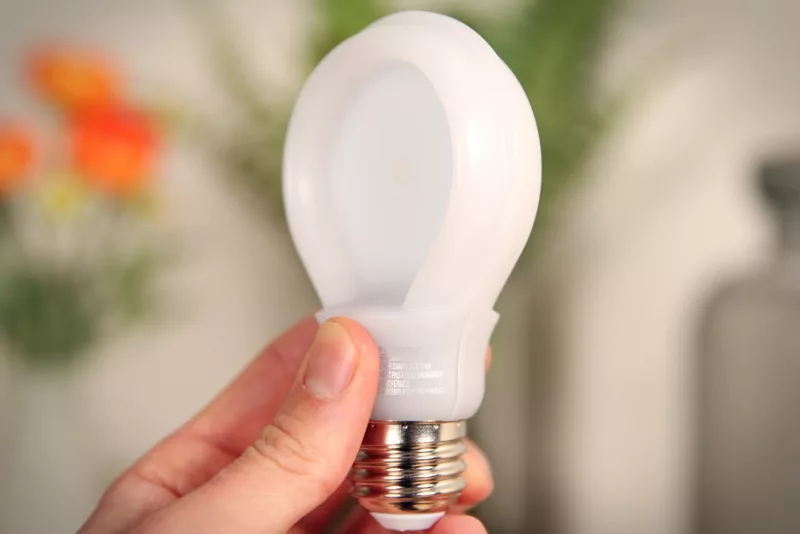 (Credit score: Colin West McDonald/CNET)
The clearest distinction in what you'll be able to get from the two bulbs comes with directionality. Each bulb declare to be omnidirectional, which means that they solid mild evenly in all directions, and with the basic form of its bulb, that is no doubt authentic with Cree. With the SlimStyle, then again, you can notice dissimilar dim areas to each and every side of the LED's arc.
The impact is principally notice in a position should you use the SlimStyle below a lampshade. This is not to assert that the SlimStyle could not remove darkness from a room, however, it's the type of factor that some users would possibly find distracting.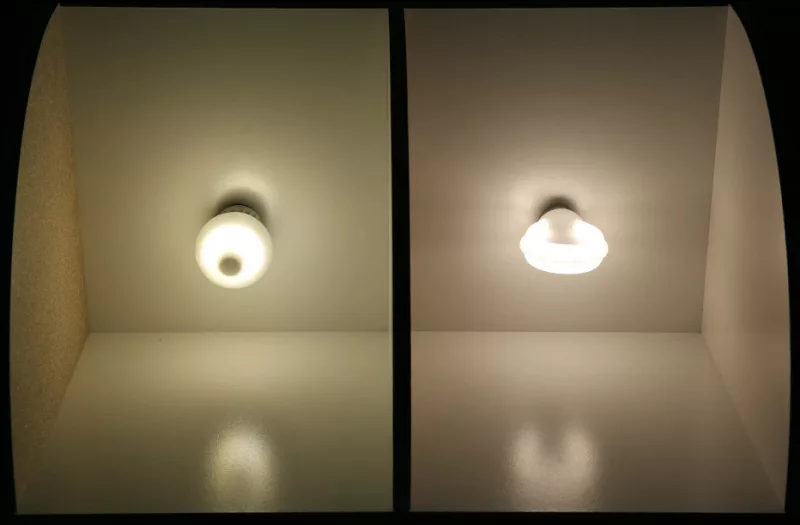 The SlimStyle LED (right) when compared with the Cree 60-watt substitute LED (left).
Another key distinction between the two bulbs is the guarantee. Philips offers three years of restricted protection while Cree offers a trade-best ten.
Three years is healthier than anything else you would be expecting from an incandescent bulb designed for 12 months lifespan at most, however for an LED that guarantees to remain over twenty years, it is a bit underwhelming, and indubitably nowhere close to as reassuring as what Cree is offering.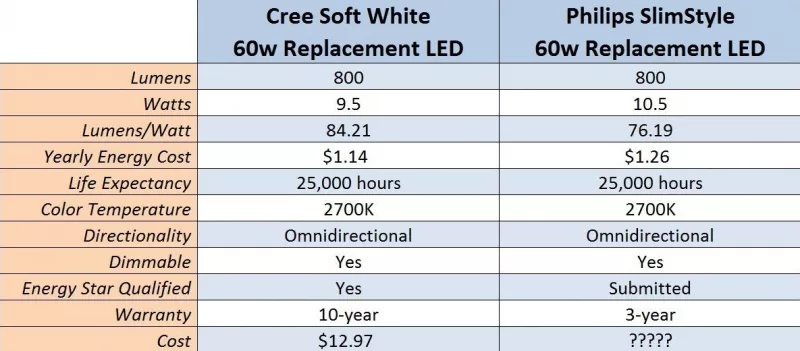 In the end, it would all come right down to the SlimStyle's price level. If the absence of heat sinks is sufficient to preserve the price per bulb some the place around $10 or less, then the SlimStyle LED stands to make rather a lot of feel — specifically to consumers who're making first-time improvements from newly out of date incandescents, and who don't seem to be having a look to spend very so much in the course of. Any larger than that, although, and it will be difficult to think about why you would go along with Philips over the $12.97 Cree bulb.