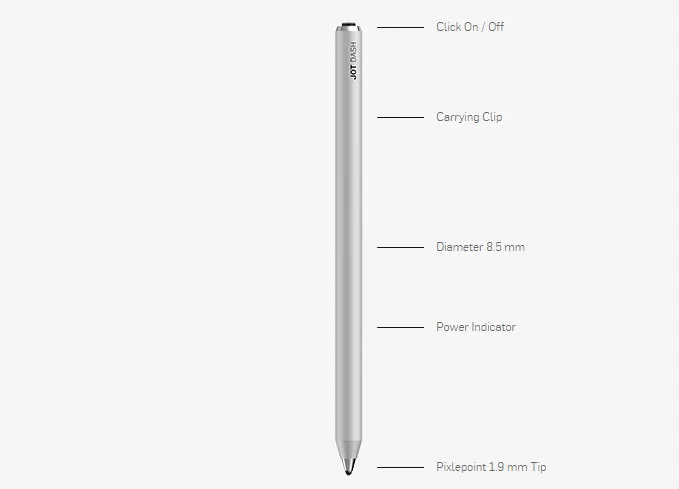 Adonit has designed a wide range of stylus Pens for Android and iOS smartphones, extending their vision to promote one stylus pen for all your devices. Their existing product Jot Touch, and Jot Script is wildly famous among the professional users and artists. If you were missing out more traditional ball-pen experience, Adonit has announced a new stylus – Jot Dash.
The Jot Dash is a thin-tipped active stylus that has a plastic 1.9mm tip that offers more precision than a standard rubber-tipped stylus. Adonit, known for manufacturing a pressure sensitive stylus, has introduced a new feature that will allow you to initiate your scribbling with the click of a button.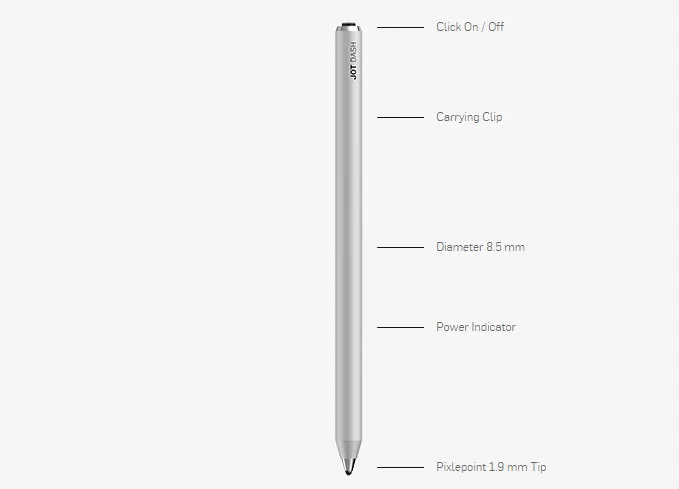 The company also made some essential tweaks and design upgrade from its predecessors. The Jot Dash has a traditional carrying clip, and On/Off button, which works more like a Roller Ball pens.
Like any active tip stylus, the Jot Dash works with all capacitive touch screen devices, including all of Apple's iPhones and iPads. Notably, it works with the iPad Air 2, which includes a different screen technology than other older iPads.
Adonit's goal with the Jot Dash was to imitate a standard ink pen, so the Dash is just 8.5mm in diameter (about the thickness of a BIC pen) with a lightweight, rechargeable battery and a clip. According to Adonit, the Jot Dash is its most intuitive stylus to date, because it "looks like a pen, feels like a pen, and acts like a pen."
It's priced about the same as similar styluses, $50, and is available now from Adonit's website, which ships internationally. There's no word on UK or Australian launches, but that price converts to about £35 or AU$70.