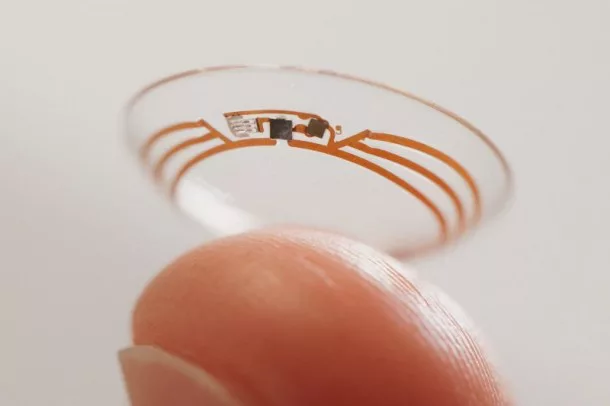 Some people just can't resist doing anything and everything and so is with Google. The latest member in Google's arsenal is a contact lens that employs a wireless chip along with a mini glucose sensor which would help to monitor the blood sugar level.
Numerous researchers have been going on in different research centers around the world, but the leading internet giant Google has once again gained the remark by bringing it out as a product.
Google has begun testing the contact lens which measure the blood sugar level in tears, thus informing the user about the disease so that he may find ways to tackle it as early as possible. The research is being carried out at Google X Laboratory with Mr. Babak Parvis and Mr. Brian Otis as the leading members of the team. Basically, they have embedded a wireless chip and a mini glucose sensor between the layers of contact lens material. Well, this is what led the team to develop a prototype for it that reads blood glucose level every second and if we consider that everything works fine then, indeed it's quite an impressive achievement.
What is Google striving for is how to alert the user about the abnormal glucose levels? One idea under consideration suggests employing small LED lights which would illuminate whenever glucose level falls below the normal value.
However, Google admits the fact that they're still far away from actually making the gadget commercial. The company has carried out plenty of clinical researchers and is soon going to submit the product to FDA for further scrutiny and approval. This apparently raises the hope that soon we might be witnessing these smart contact lenses in our closest market!