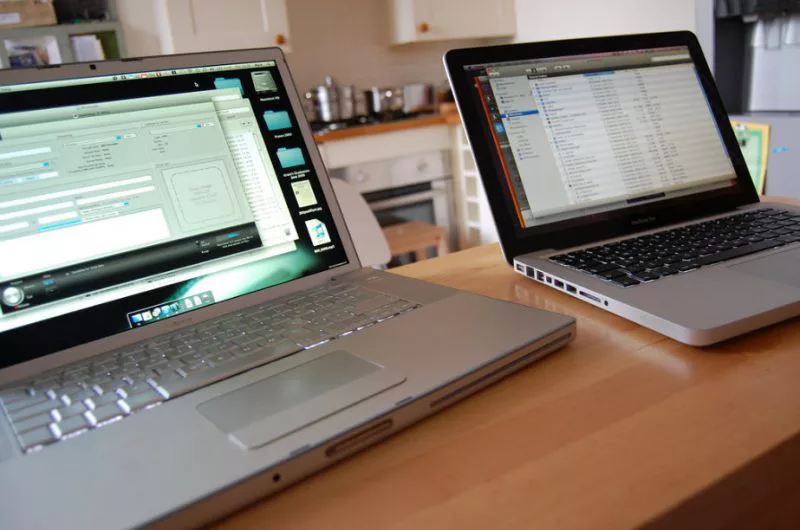 Next year will be huge for new developments in technology, especially for laptops. 2015 was a big year in its right, from flexible 2-in-1 laptops finally reaching optimum functionality, to the refinement (and price drop) of touch screens. 2016 tech will be building off the success of this year, and you can bet some big splashes will be made. Read on to find out about four of the upcoming laptop tech trends to look for in 2016.
8K Screens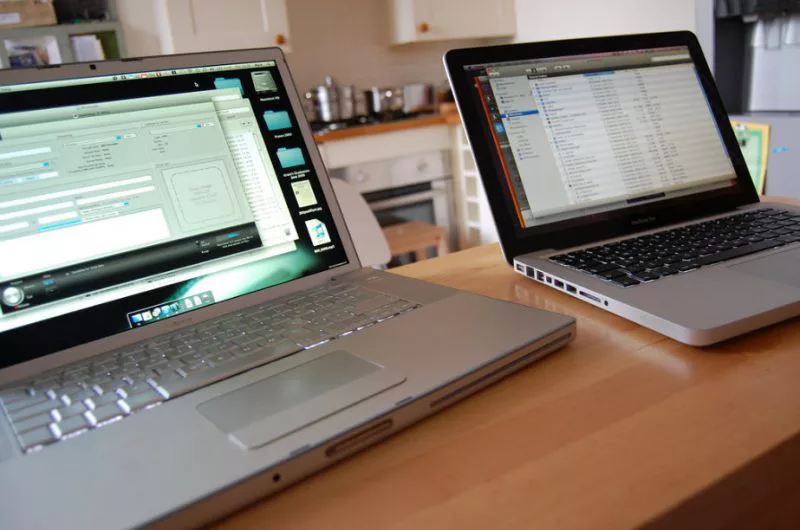 Once a distant dream that rivaled science fiction, 8K screens will be a reality in 2016. While you still may have to wait for the TV of your dreams, these ultra-high-definition screens will be available in the coming year on laptops and desktops. For comparison, the highest definition mainstream computer screen on the market is the visually impressive Mac desktop, at 5K. Its screen will look dingy compared to these beauties, which are also super thin. However, due to the innovation of this tech, the price tag will still be pretty hefty. If you can afford it, snap one up, but your patience will be rewarded if you wait a while for a lower price.
Weightless
Image via Flickr

Obviously, the new tech can't be completely weightless, but it can get pretty close. Many new laptops, will be a far cry from the clunky laptops that debuted earlier this century. Lenovo came out with a laptop this past year that is one of the lightest, at 1.72 lbs. Thin is the new small: Since laptop sales have taken a hit the past few years; laptop companies have taken note of the public's interest in lighter weight laptops that still keep a healthy screen size. When looking at purchasing one of these feather-light computers, make sure you find out what features are included — some companies don't put ethernet or DVD drives in these machines to help keep them thin, so if those are important to you, keep your eyes peeled for one that better suits your needs.
Longer Battery Life
Battery life seems to get better every year, and 2016 will be no exception. With some companies stating that their laptops will run up to 17 hours while running the full gamut of programs, you'll be less tied down with wires and more free to travel with your laptop. And longer battery life doesn't necessarily mean a heavier laptop, making them ideal for travelers. If you're interested in one of these old computers, check out the stats online before you buy, and expect some degradation over time, which happens with all batteries. There are steps you can take to keep your laptop battery running as well as it did the first time you charged it, including not blocking the air vents by resting your laptop on a pillow or cushion, causing it to overheat.
AI Inclusion
Microsoft's new AI program, Cortana, made huge waves in the tech community, but it didn't seem able to reach its full potential on the 2015 computers. However, with the mass roll out of the vastly improved Microsoft 10 on most laptops, you can bet that Cortana will be making an even larger impact in the coming year. With increased functionality, not to mention even more universal usage across all of Microsoft's platforms, including the XBox One, Cortana will be one of the top, if not the top, AI to look out for in 2016. Microsoft's program has already shown remarkable promise and will only continue to get better as it is updated and learns from its current users. Office 16 will also be working closely with Cortana, allowing vocal commands and responses that will make her your in-computer assistant.
Next year will see companies building on already established preferences to make them even better and more practical. If you're thinking of buying a new laptop, it's worth waiting until the 2016 batch gets released — you may be surprised at the quality and range that will come out in the new year.
Image courtesy: Flickr